Hate the hassle of removing heavy snow off your driveway during winters? It's quite understandable. After all, it can be quite frustrating to walk towards your driveway and find it snow-covered and slippery. Well, guess what? You can now get rid of the problem altogether with heated driveway mats.
Heated driveway mats seem to be the ultimate solution to the crisis. Especially if you have your driveway/walkway in a steep area, with heavy foot traffic. Or, you live in a region that experiences heavy snowfall.
This smart technology helps melt snow — offering homeowners peace of mind and a great way to deal with the elements.
Fortunately, these snow-melting mats and heating cables can be easily installed under pavers, asphalt, or concrete driveways. Such a driveway installation ensures that snow and the ice-free surface is maintained year after year.
What are heated driveway mats?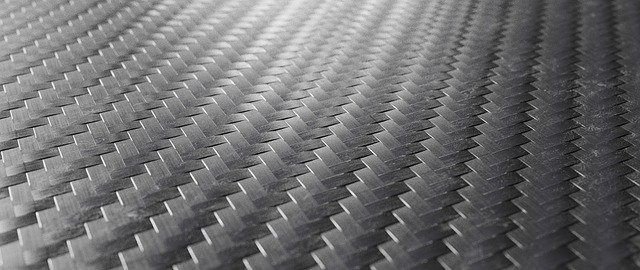 Heated driveway mats are snow-melting systems that offer you an easy alternative to shoveling off snow, salting, snow plowing, snow blowing, and other snow-removal methods.
The idea behind the technology is amazing. The hot surface melts the snowflakes as soon as they fall on the driveway/walkway — successfully preventing any snow accumulation or ice build-up.
This heated driveway system keeps your driveway as well as walking surfaces snow-free and ice-protected. The heated driveway mats are generally connected to moisture and temperature sensing control for automated activation.
Keep in mind that slipping on hard ice can cause serious injury. Therefore, this type of snow and ice melting product helps increase your safety as well as convenience — and saves time. That way, you can enjoy the winter season without being too stressed.
Can you heat an existing driveway?
Yes. You have the option of retrofitting your existing driveway and converting it into a heated driveway. Regardless of the type of driveway you have, or whether it's a new driveway construction or an old one, heated driveway mats and their heating elements can be installed under pavers, concrete, or asphalt driveways.
Read more: Financing for driveway paving
Heated driveway mats costs
A heated driveway system costs approximately $10 per square foot. The average heated driveway cost comes to around $3,900, with costs ranging from $1,300 to $7,500. You can expect to pay $5,000 + controls for a 20×30 driveway that's a heated edge to edge.
However, keep in mind that the pricing can vary. They depend on the width of the heated driveway mats, coverage, location, complexity of the task, and the pattern. For instance, a mat in a tire track design can be quite effective, and yet costs less. For a large driveway or one that has a fully automated system, the total cost can be more than $9,600.
Are snow melting mats worth it?
Yes. A heating/snow melting mat — whether for a residential or a commercial driveway — is definitely worth the investment and the operating costs. It's a great way to prevent heavy snow accumulation, ice build-up, or slipping on a steep driveway. There's no doubt that heated driveways and walkways increase the safety and convenience of your family members.
With the right heat system, snow removal can be so much easier and quicker than topical treatments for ice and snow removal such as shoveling, salting, or snow blowing. And, you'll get to maintain an ice-free surface from the cozy confines of your home. Most importantly, a heated driveway can increase the value of your home, significantly.
Read more: What are the best driveway maintenance tips?
How do heated driveway mats work?
Heated driveways are a type of radiant heat flooring system or hydronic system. They generate heat from below the surface, thanks to the heating cables laid on re-mesh or preformed mesh mats. By the way, you can have heated floors both in as well as outside your home.
As the temperature drops, the heated water and antifreeze in the tubing warm the surface and melt any snow that collects on the driveway. It's as simple as flipping a switch and watching the snow melt away from the comfort of your home.
Typically, heated mats are made from special thermoplastics that help in distributing the heat evenly over a surface. They maintain an average temperature of 40 degrees above the ambient temperature. That way, the snow melts at a rate of about 5 cm per hour.
An electric heated driveway system is wired to a controller and operates automatically. The controller turns the system on according to the levels of moisture, temperature, and precipitation. It then heats the surface that's just above freezing and results in electric snow melting.
You can also have a timer system installed that's operated manually. However, it may sometimes fail to keep up with heavy snowfall if turned on too late.
Read more: Concrete lifting foam explained
How do I keep my driveway from freezing?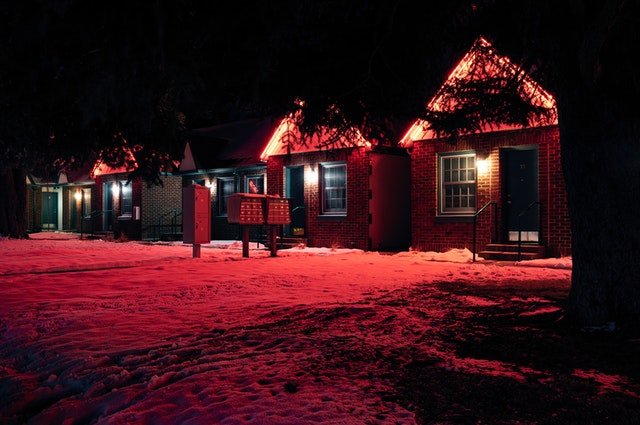 In-floor heating or heated driveway mats are a good way to keep snow off your outdoor surfaces. No wonder, heating walkways, and driveways are becoming an increasingly popular way to combat snow and ice.
These heated mats are laid beneath your patio, walkway, or driveway permanently. They are a great option for those who don't want to deal with snow and ice. Although you can complete the installation yourself to save labor costs, we strongly recommend hiring a professional electrician for the complex electrical system and hookup.
Read more: The best way to clear snow from long driveway
Last thoughts
If you want worry-free snow and ice removal, getting heated driveway mats — either portable or installed — is the way to go.
They will make it easy for you to get in and out of your driveway — regardless of the weather conditions.
Easy to install, effective, and high on the energy efficiency scale, heated driveway mats provide an environmentally friendly way to get rid of all that snow and ice.
Just imagine. With this snow removal convenience at your fingertips, you'll save a good amount of time and effort. There'll be no need to shovel your driveway all winter!
Read more: Asphalt millings driveways
Exploring heated driveway mats and their worth
was last modified:
June 7th, 2022
by
Recommended