Home insurance inspections are commonplace when homeowners renew their homeowner's insurance policy, and more so if older homes are being insured. The purpose of these inspections is to determine the replacement value of your home and to see if there are any risks your insurance policy may not cover. Read on to find out what to expect from and how to prepare for a home insurance inspection.
Why do insurance companies inspect homes?

Let's begin by trying to understand why insurance companies insist on home inspections. Homeowner's insurance companies need to be aware of and whenever possible, avoid potential risks when they insure your home. Regular inspections help bring to light any liabilities that you as a homeowner may not be aware of and may not have listed in your application.
In the course of an inspection, the structural integrity and functionality of the following aspects of your home will be checked.
Roof
Gutters
Siding
HVAC systems
Fencing
Plumbing systems
Fire extinguishers
Windows and doors
Chimney
Anti-theft and security devices
Surrounding grounds
Your home is most likely to be inspected if:
You're a new customer.
It has an older build date.
It has not been inspected in a while.
The home's replacement cost is difficult to determine.
In most cases, the inspections for insurance happen in a time period of between 30 to 90 days of your new policy's start date. It may involve either an exterior inspection, an interior inspection, or both.
The homeowner's insurance inspection may result in your homeowner's insurance premium increasing or decreasing. In some cases, the company may give you a list of issues that you have to fix in order for your home to remain insured or may void your policy altogether if they determine your home is too much of a risk to insure.
Of course, your home may not be inspected every time you renew your homeowner's insurance coverage. If you have no outstanding liabilities, no claims on your CLUE report, and if your home is not too old, the company may skip inspecting it altogether.
You can also refuse a home insurance inspection, but that might not work in your favor. All insurance policies have a "duty to cooperate" clause. Refusing to comply with an inspection insinuates you have something to hide, and the company may refuse to ensure your home altogether.
Read more: Making claims on your home insurance
What to expect: Exterior inspection
An exterior home inspection is normally for new insurance customers and new homes. The purpose is to confirm the cost of replacement for your dwelling and other structures coverages.
The dwelling coverage insures the physical structure of your home, while the other structures' coverage ensures things like your detached garage, swimming pool, fences, gazebos, and other structures within your property but not attached to your home.
Your home insurance company will not need you to be present during this inspection. They will hire a third-party vendor to take photographs of the exterior of your property, which underwriters will then use to determine the replacement value for your home's exterior.
Preparation: Exterior inspection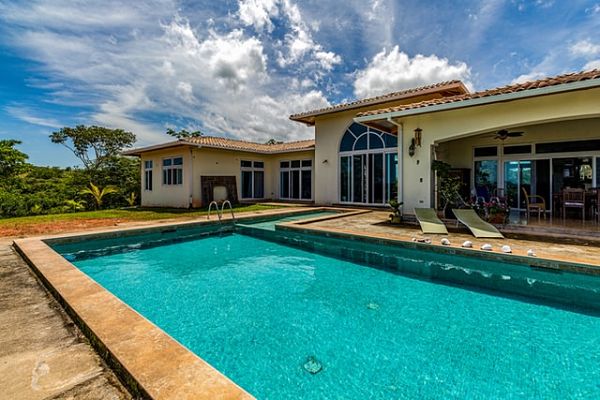 Clear your roof of twigs, branches, and other debris. Check and replace loose, sinking, or curled roof shingles. Check ventilation for damage and decay.
Remove debris and blockages from your gutters. Make sure they're securely attached to the building.
Make sure the frames of all your doors and windows are intact, and that your doors can be locked.
Check your chimney for missing bricks.
Check the siding of your home for rot, mildew, cracks, and any other telltale signs of damage that could be considered a liability. Also, check for signs of water damage.
If your foundation has major cracks or is uneven, assessors may deem your home uninsurable.
Make sure your garage is secure both externally and internally. The grounds of your property should not have any trees with branches touching your home. Also, ensure that your fencing and gates are secure.
What to expect: Interior inspection
Interior inspections are more common for older homes, where the HVAC, plumbing, and electrical systems are likely to be outdated, and therefore, pose a high risk for any insurance company. For example, if the home suffered from a pipe burst, which is a covered risk, the company would be liable to cover all the damages.
Unlike exterior inspections, you will need to be present for an interior inspection. The process may take anywhere between 30 to 90 minutes, depending on the size of your home and property.
During an interior inspection, you can expect the inspector to assess your walls, ceilings, water connections, flooring, basement and/or attic, security systems, rooms, and other living spaces.
The outcome of an interior inspection is similar to that of an exterior inspection. You may be asked to pay higher or lower insurance rates, get a list of repairs that you mandatorily need to get done, or the company may nullify your policy.
Preparation: Interior inspection
Make sure your fire as well as carbon monoxide detectors are functional and have fresh batteries. Also, check the expiration date of your fire extinguishers.
Your fireplace flue and damper ought to be functioning optimally. The home inspector will also check for back drafting, which is a major red flag.
Your ceilings and walls will be assessed for evenness, decay, mold, or signs of water damage.
The health of your plumbing, electrical and HVAC systems will be checked. Ensure you don't have exposed wires, leaks, mold, mildew, or rust. Make sure your HVAC inspections are up to date. 
Check your attic for rodent infestations, water damage, mold, and decay. Adequate ventilation is also a criterion.
The same checks apply to your basement, with extra emphasis on mold and water damage.
Living spaces like kitchens, bedrooms, and living rooms should have adequate ventilation as well as fully functional windows and doors, Signs of mold and decay will be flagged. Similarly, mold, mildew, and water damage in bathrooms will also be an issue.
Read more: What replacement cost mean home insurance
How to prepare for a home insurance inspection
was last modified:
November 4th, 2022
by
Recommended