Although you set aside some savings for routine home maintenance, but are you prepared for unexpected repairs and replacements? What you need is a good home maintenance insurance policy that will take care of emergency repairs and replacement of items not covered by your standard homeowner's insurance.
Read on to learn everything about home maintenance insurance, its benefits, and its cost.
What is home maintenance insurance?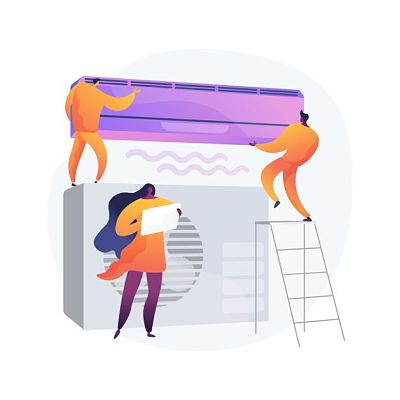 This type of insurance kicks in when important items in your house malfunction. Home maintenance insurance, aka home protection plan, aka home repair insurance, covers the cost of expensive repairs and replacements.
Unlike in the case of homeowners insurance, this home warranty covers most of your major systems and appliances that break down from everyday wear and tear.
Want to save money by getting the best rates on home insurance? You can use our new tool to compare rates from different companies and choose the best suited for you!
For example, if your air conditioning unit or heating system stops functioning due to a mechanical failure, a typical home maintenance insurance would cover the cost while your homeowners' insurance wouldn't!
Simply put, home maintenance insurance acts as a safety net for homeowners when their appliances and systems fail due to normal wear and tear — something that's excluded in a basic homeowners insurance policy. The latter covers only structural damage and loss of personal property from emergencies such as theft or fire. Or, some such calamity.
Read more: How to get cheap home insurance in 5 quick steps
What is home service insurance? Is it the same as home maintenance insurance?
While home maintenance insurance covers repairs and replacements of your failing home systems and appliances, home service insurance is essentially a system whereby the consumer gets an insurance product, typically with a low face value.
Keep in mind that the insurance policies will have limits for certain items — set at a specific dollar amount, depending on the insurer.
For example, if your insurance company places a $1,500 limit on your washing machine, its repair or replacement should not exceed $1,500, even if it's worth a lot more.
Since home maintenance insurance coverage options and policy limits vary widely from one insurance provider to another, it's important that you read the fine print in the service contract before buying a policy.
Read more: What homeowners insurance cover
Are home warranty plans worth it?
Absolutely! A home maintenance insurance can be great financial security against unexpected, expensive, home repairs. It can help alleviate some of your financial burden while providing you with peace of mind.
Just imagine, without insurance, you can face a lot of stress when a major home system or appliance goes out. The cost of the home warranty is definitely worth the added expense.
That way, you can keep your home looking its best — making it more energy-efficient and safer. Properly maintaining it will also keep its value intact. A boon if you're planning to sell your house in the future.
And here's an expert tip for you: If your home appliances are approaching the end of their life expectancy, sign up for home repair insurance at the earliest.
What does home maintenance insurance cover?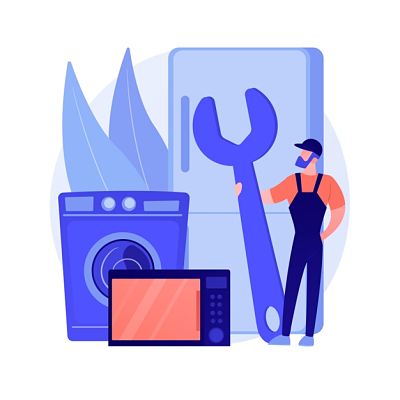 A home maintenance insurance covers necessary repairs to your home — covering even those appliances and systems that have failed due to general wear and tear. This is distinct from homeowners insurance which covers loss only in the event of a fire, theft, or a covered natural disaster.
Let's take an example to understand the difference between home maintenance insurance and homeowner's insurance. If your rain gutters are damaged due to a storm, or if a tree falls onto your roof and damages it, your homeowners' insurance will cover the repair costs in all probability.
But if your gutter, roof, or for that matter HVAC system and hot water heater need repair or stop working all of a sudden, you will make use of home maintenance insurance to cover the expensive repair/replacement costs.
Here are some of the most commonly covered items under home repair insurance:
Mechanical items such as ceiling fans
Indoor plumbing, including drains, bathroom and kitchen sinks, faucets, and pipes
Home appliances such as microwaves, washing machines, refrigerators, washers, dryers, and dishwashers 
Electrical wiring systems, including cable lines
Heating and cooling units such as air-conditioners and furnaces
Read more: Best appliance financing: How to finance washer, dryer & more
Do home warranties cover old HVAC systems?
Yes. Your old HVAC unit will be covered under a home warranty, provided you have all the required documents about the purchase date, model, and warranty of the appliance. Undoubtedly, getting HVAC home warranty coverage can be a very smart decision, especially if your HVAC system fails when you need it the most.
When choosing home maintenance insurance, be sure to include your heating system, water heater, plumbing system, ductwork, HVAC, and electrical system.
Read more: Hot water heater financing for good & bad credit
How to file an insurance claim?
If a covered appliance or system fails under your home repair insurance policy, follow a procedure to file a claim. The first step is to call your insurance company. In all likelihood, it will connect you with a prescreened, licensed contractor in your area.
The contractor will then visit your house and assess the damage. If the item qualifies for coverage, you can expect it to be repaired or replaced. Of course, the repair cost should be within the limits of your policy.
How much does home repair insurance cost?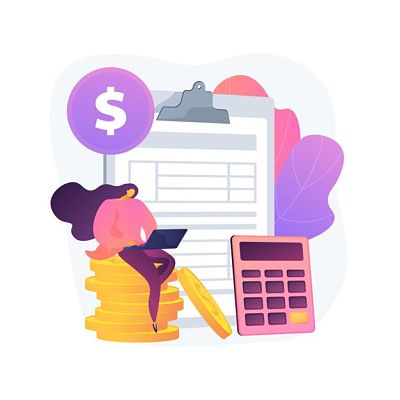 If you're opting for the most basic insurance policy with minimal coverage, you can expect to pay around $300 per year. Such a type of insurance will typically only provide repair and replacement costs for appliances.
The more expensive policies — with more coverage — will cost you as much as $600 per year. Such home warranties provide coverage even for luxurious items such as swimming pools and hot tubs.
You can always get your policy customized. Most companies allow you a custom policy, whereby you can select the household items you want to be covered. Additionally, you can even exclude the items you do not want to be insured. A custom policy can help you save money while giving you maximum benefits.
So, much like home insurance, the cost of your home maintenance insurance too varies on the level of coverage.
How do you pay for your insurance?
Most home maintenance insurance policies last for a year and can be renewed. You can either pay for the coverage all at once or in monthly installments. Keep in mind that apart from paying the annual cost of the policy, homeowners will have to pay a service fee when they request a repair or replacement.
This service request per-use fee generally ranges from $50 to $125. The fee amount is inversely proportional to the annual cost. The higher the fees, the lower will be your policy cost and vice versa. This logic is similar to your homeowners' insurance policies. The lower the deductibles and premiums, the higher will be the cost of policy coverage.
Last thoughts
Your home warranty or home maintenance insurance is a year-long, renewable home service plan. It helps you deal with the high cost to repair or replace items in your house. Although it's not the same as homeowners insurance, it acts as a nice complement to it –- protecting and covering your things that your insurance doesn't.
Understanding the ins-and-outs of home maintenance insurance
was last modified:
October 20th, 2021
by
Recommended