Home Selling Team: The 5 People You Need to Sell Your Home
According to University Hospitals, moving is among the top three most stressful life events. In addition to the pressures of finding a new home and community, home sellers must cope with leaving a home with many memories and the uncertainties that accompany its sale.
Most home sellers wrestle with a litany of worries when considering the sale of their most precious asset, including:
Will potential buyers like my home?
Will I need to spend extra money to fix it up to sell?
Will strangers be traipsing through my home indiscriminately, criticizing my taste, my possessions, the way I keep my house?
Will I get my asking price?
Fortunately, most of the fears and unknowns can be reduced and possibly eliminated by using various home-selling professionals, who are skilled in creating the ideal environment and hassle-free experience for prospective buyers.
The importance of a home-selling team
Having a team of assistants, each highly trained in their field facilitates the home selling process and eliminates the possibilities of costly surprises and delays.
A team of five specialists includes:
1. Real estate agent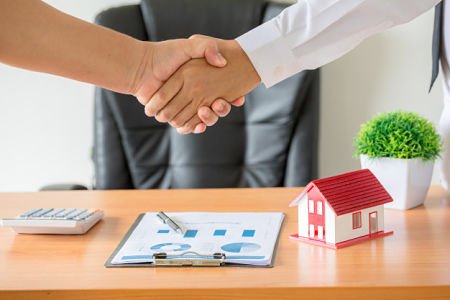 A real estate agent's job is to help you throughout the entire home-selling process.
The average person in the U.S. moves between 11 and 12 times during their lifetime, or about every seven years. By contrast, a typical residential real estate agent handles a sale every month, the more successful participating in three to four transactions each month.
In recent years, some sellers have elected to sell their home themselves (for sale by owner, or FSBO), handling the sale and closing without an agent's aid. In many cases, the decision saves the commission expense at the cost of a considerable reduction in the sales price received.
For that reason, the use of an experienced real estate agent is almost always justified. Real estate commissions are negotiable in each state, so sellers should not have difficulty finding a successful agent willing to accept a lower fee — whether they're in Florida, California, or Alaska.
Read more: What Is the Most Effective Way to Sell My Home Online?
2. Home inspector
While a home inspection is not required before listing a house for sale, the buyer's mortgage company will certainly require an inspection before making a loan.
Any deficiencies will have to be corrected before the closing, possibly delaying or terminating the sale. For that reason, most agents recommend that the potential seller engage a qualified inspector before putting the home on the market. In other words, it is better to know what exact repairs and fixes are needed, rather than be surprised at the closing. In some cases, the buyer may walk away due to issues raised by the inspection.
There are several real benefits to a home inspection in addition to knowing precisely the condition of your home. You can accurately price your house by knowing what repairs are needed — or you can make the repairs yourself before listing it for sale. The seller can pick the contractor, negotiate the cost of the repairs, and avoid potential issues with the buyer over the repairs (who pays, when the work is done, the work scope, and the cost of repairs).
Repairs are often confused with renovations and improvements by home sellers. After an inspection, the purpose of repairs is to bring the home to its full value, not to add amenities for the buyer with the expectation of a higher price. Although several websites and publications offer advice for projects that "practically" or "virtually" pay for themselves, the benefits are often exaggerated and the costs underestimated.
Before doing any extra work on a house you are selling, be sure the sales price justifies the expenditure.
3. House cleaner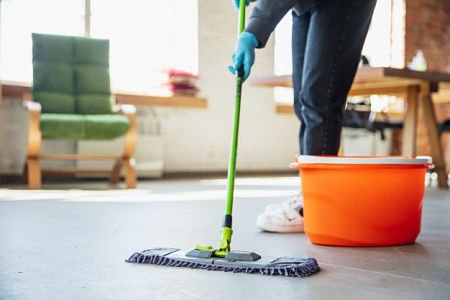 When potential buyers visit a prospective home for purchase, the first things they notice are dirty rugs, scuffed walls, scummy showers, and unpleasant odors. Many immediately walkout, despite the price or location, thinking of the extra work, time, and expense before they can move in. Sellers with pets have unique problems, with many advisers suggesting that the house should look as pet-free as possible. A housekeeper should be an integral part of your home-selling team, initially performing a "deep clean" of the entire premises and regularly returning to keep things spiffy and smelling good.
Although professional help is not usually needed, prospective home sellers should also be aware of their "drive-up" appearance, the first glimpse of the home a prospect gets. Lawns, hedges, and flower beds should be kept trim with clean walkways.
4. Stager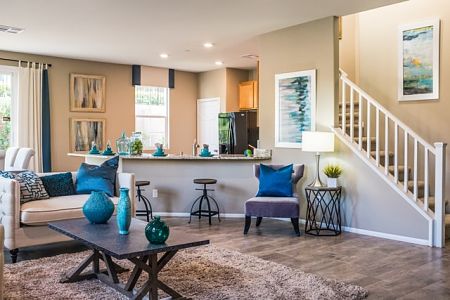 Home staging – combining the skills of an artist, architect, and psychologist – is the skill of illusion, creating moods. A good staging helps prospective buyers visualize themselves in the home.
You likely decorated your home with a lot of emotion, but a successful home stager can look at your home without attachment and stage it so it's most appealing to an array of buyers.
A study by the National Association of Realtors found that more than half of buyers are willing to offer a higher price for a staged versus a non-staged house. When staging is done professionally, prospects will stay in a staged home for around 40 minutes versus 5 minutes in an empty, unstaged house.
Read more: Bedroom staging tips to impress prospective buyers
5. Photographer/Videographer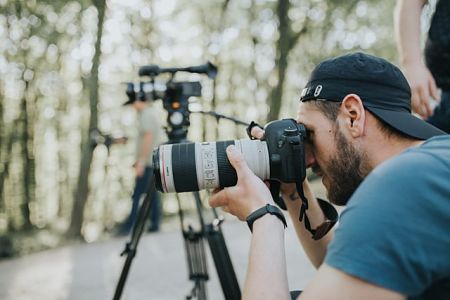 The COVID-19 pandemic has forced more people to rely on technology in the home-buying process. Most use the virtual tour — photographs and videos — to identify properties that most interest them and warrant a physical visit.
Pre-recorded video walkthroughs of a property, complete with graphics, music, and drone footage, offer a unique method to highlight the special features of a home without the inconvenience and cost of a physical visit.
Although technology is available to everyone, there is a vast difference in visuals produced by a professional versus an amateur. Getting the lighting right, editing the footage, and incorporating music or a voiceover are skills most people do not have. But a professional touch is vital to create an immersive, "sticky" experience that keeps buyers engaged and focused on the home from start to finish. Paying to get that "wow" factor is more likely to impress buyers and sell your home quickly, possibly even for a higher price.
Final thoughts
When considering the use of a team for services that will be paid out of pocket, a concern of many people is the cost/benefit ratio. Any expense incurred to sell a home should (1) be mandated (as in repairs following an inspection), (2) save time and worry (using an experienced agent), or (3) recoverable through a higher sale price or faster closing.
A seller net sheet will provide a reasonable estimate of the amount of money you'll earn if you sell your home, before and after the costs of any of the recommended team members. In place of doing the calculations personally, an agent or title company can prepare a seller net sheet for you. Because they have a good understanding of the local market and the costs involved, they'll be able to give you an accurate estimate of your proceeds.
Read more: Questions to ask before hiring movers
Home Selling Team: The 5 People You Need to Sell Your Home
was last modified:
January 24th, 2022
by
Recommended