If you're planning a bathroom renovation, you will have to spend a decent sum of money on construction material and labor costs – something that might shake your household budget. Fortunately, there's an easier way to redecorate your bathroom – quickly and without removing your old bathtub and bathroom tiles. It's done through a Bath Fitter. But, how much is Bath Fitter? And what exactly is it? Let's find that out in this blog.
A little history
In 1984, three Canadian brothers founded the Bath Fitter Company. They wanted to simplify and speed up the bathroom remodel process – both in commercial as well as residential properties.
The company became so popular that today the term has become synonymous with a type of bathroom renovation that many companies on the market use.
What is a Bath Fitter?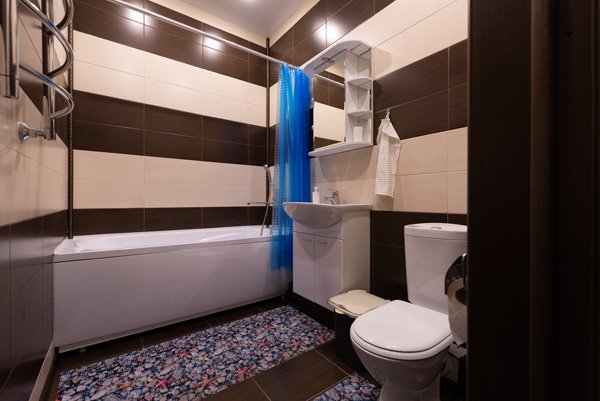 This is an innovative method of changing your bathroom in a short time by simply putting an overlay cover over your existing tub and tiles. The entire remodel process only takes a few hours, and helps you avoid unnecessary clutter or inconvenience of a standard remodel.
What's more, the quick bathroom makeover doesn't disrupt your lifestyle or force you to use the guest bathroom for long. This quick installation option is undoubtedly a practical one. And, since the entire bath liner is made of one acrylic sheet that covers the tiles, plaster, and bathroom floor, there's no chance of a leak.
The drawback of this process is that some bathtubs, especially claw-foot bathtubs, are not suited for it. Moreover, it cannot be mounted on a bathtub that has water jets.
How much is Bath Fitter?
The average cost of a Bath Fitter installation starts at $1,000. It can be as high as $10,000. The total Bath Fitter tub cost will depend on factors such as the condition, type, and size of your bathroom. For example, a standard bathtub liner costs $700 to $1,400. Installing a new tub and shower valve with anti-microbial properties will cost between $5,000 and $7,000.
Bath Fitter material cost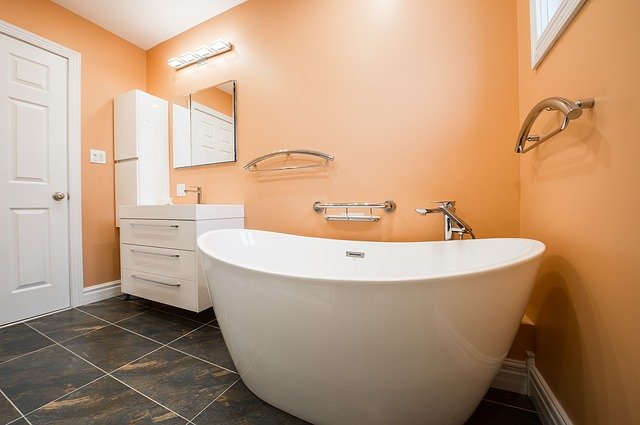 Your choice of bathtub material will have a big impact on the total cost. For example, PVC vinyl liners are far more cost-effective than acrylic ones. You may end up saving between $300 and $500.
A fiberglass liner is the cheapest material available on the market, costing approximately $200. A more opulent option that has a marble appearance may cost you upward of $2000 on the bath liner alone.
Hiring a bathroom contractor
Hiring a professional bathroom contractor will be more expensive than a DIY project. That's why you may be tempted to install a Bath Fitter yourself. But, you run the risk of fractures and cracks. Moreover, water will eventually collect under the cover, which can be a major issue. That water may cause mold growth and a foul odor over time.
A professional installation is always a good idea. It's better to leave complicated tasks to bath experts.
Other cost factors
A Bath Fitter ensures that no two bathrooms are exactly the same. You may be able to design a custom bath liner, choose the color of tiles and bathroom walls, or decor details such as towel rails and soap dishes.
Although it's difficult to compare Bath Fitter costs, we have outlined some important factors that influence its price:
Bathtub size and that of the wall panel – The Bath Fitter cost will go up as the bathtub gets bigger in size.
Color and finish – Depending on whether you choose a shiny finish, matte finish, or faux marble finish, the price will vary.
The condition of the bathroom – The state of your bath (if there's mold or your bathroom needs thorough cleaning) will make a big difference in the total price.
Bathroom plumbing – The condition of the pipes and drains will affect the pricing. For example, if your bath has corroded pipes that need replacement with galvanized ones, you can expect to pay more.
Bathroom accessories – Fitments such as bath faucets, grab bars, shower shelves, soap dishes, and flooring can increase the Bath Fitter cost by up to 20%.
Bath Fitter cost vs. bathtub replacement cost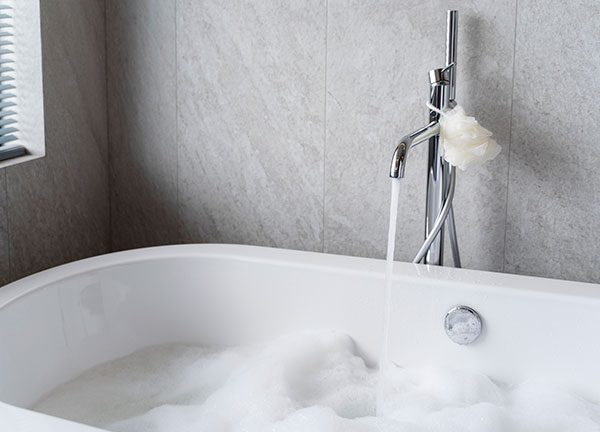 The cost of a Bath Fitter is no less. But, replacing an old bathtub is far more expensive. A bathtub installation cost is around $3,000 – excluding the cost of the bathtub itself. The most economical one would be an acrylic tub, costing $900.
Furthermore, if you install new tiles and plumbing, or make complex modifications, the overall cost will soar even more. Remember that the ultimate price will also depend on where you live. The same service may cost you twice as much in metro cities than in smaller towns.
Bath Fitter durability
Renovating the bathroom with a Bath Fitter only takes about 36 to 48 hours to complete. You may be able to fix your bathtub by repainting or resurfacing it but there's a chance that you will experience the same issue again in two to three years.
The majority of Bath Fitter manufacturers, on the other hand, offer a lifetime warranty that may even cover repairs.
When choosing the material, keep in mind that acrylic bathtub liners are significantly more resilient than PVC vinyl liners.
A well-maintained Bath Fitter will help you enjoy your bathroom for at least 20 to 30 years!
Last thoughts
The term "Bath Fitter" refers to both the company that makes the bathroom tub fittings as well as the actual product. Keep in mind that it's a less expensive alternative to replacing an old bathtub or shower. It helps makes a bathroom makeover easier, quicker, and cheaper in the long run.
How much is Bath Fitter? Is it a good idea?
was last modified:
October 18th, 2022
by
Recommended