Top 15 Living Room Color Schemes to Choose From
Decorating your living area correctly is one of the most important things to do, if you are planning to throw a house party. An unimpressive living room can leave a very bad impression in the minds of your guests. Wondering how to choose the right living room color? Give your interior a fresh spark with one of the following 15 living room color schemes.
1. Shades of life
This is an all time classic color scheme that will give your interior a very unique charm. Have various shades of gray walls along with the right furniture in place for the best effect. This special color combination will make your guests go wow every time you decide to have a house party.
Planning a living room remodel? use our free estimator tool to figure out how much the cost would be!
2. The retro bonanza
Brown has a very traditional feel about it and is sure to bring a fresh breath of air to your interior decoration. This color scheme is perfect for living rooms with wooden furniture. You need to choose your decor carefully to amplify the look and feel of the room. If you have a good collection of antiques and an exquisite coffee table, this is the color scheme to go for.
3. The black and white contrast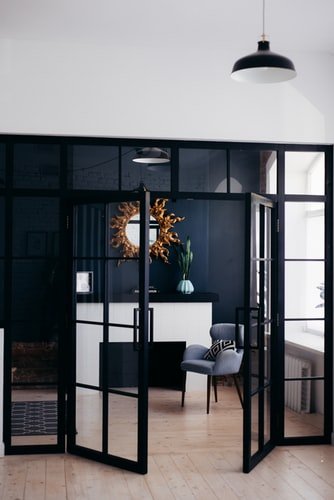 Photo by Alexandra Gornago on Unsplash CC0
A perfect color palette for modern households, black walls can have a great contrasting effect with white furniture. You can also try different shades of the color to customize the effect as per your liking. For the ideal living room feel, hang some classic sketches and black and white pictures on the walls.
Want to explore some living room decor options on a budget? Take a look at our guide on living room decor ideas on a student budget to see that with little you can do much!
4. The royal touch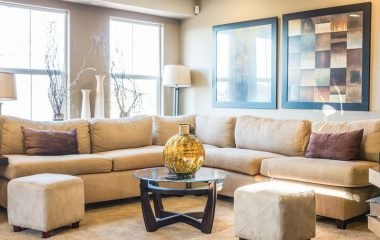 Photo by NeONBRAND on Unsplash CC0
The royal touch is a sober color scheme that will go well with most home decors. When paired with golden colored showpieces and brownish furniture, this color scheme will make your living room look amazing. This is also a great choice for family rooms.
5. Nature unplugged
If you are a nature lover, this color scheme is for you. This green living room scheme will add a natural flavor to the room. Use live plants and wildlife photographs for decorations for the wow effect. If you choose to go ahead with this color scheme, add some wooden furniture.
How To Estimate The Cost of Your Living Room Remodel? Take a look at our guide on the basics!
6. Giving innocence a color
This brilliant white based color scheme has a unique flavor of innocence. The smooth white walls and furniture are perfectly complemented by the pastel paintings and cushion colors. White is a timeless color for living rooms and goes well with most interiors. While it requires a lot of maintenance, the elegance that white brings is sure to gather praises from your guests. If you are looking to add a pure feel to your room, this is the color scheme to go for.
7. The breathing indoor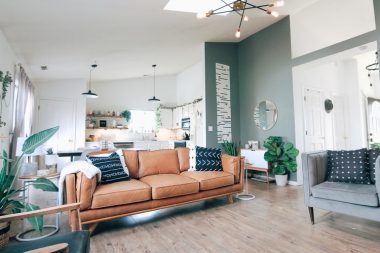 Photo by Kara Eads on Unsplash CC0
Perfect for big halls, this color scheme will add a lively feel to any interior. The real plants and the green accent wall goes brilliantly with the white walls and brown sofa. If you want a color scheme that gives a soothing feel, this is the one to go for.
8. The soft coastal touch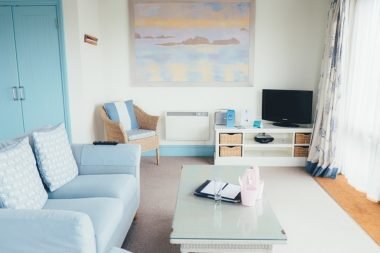 Photo by Annie Spratt on Unsplash CC0
If you live in a warm locality, this color scheme can be perfect for your living room. This is also perfect for households with kids. Decorate the walls with hand-drawn pictures and casual furniture for some extra feel. This scheme has a very comfortable look and feel.
9. The love cocktail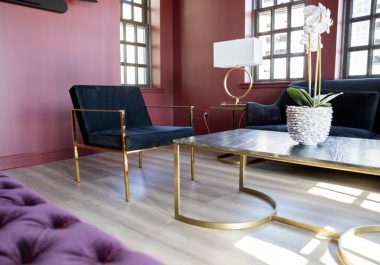 Photo by In Lieu & In View Photography on Unsplash CC0
This color scheme is based on different shades of pink and purple. With the nice lively look and feel, the love cocktail is a brilliant scheme for newly married couples. The elegant sofa set goes nicely with the rest of the setup, adding value to the final look and feel.
10. The sunset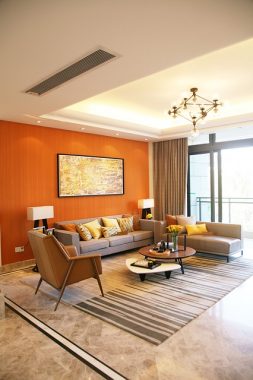 This is a scheme that emits fulfilment, happiness and freedom. The orangish accent wall, the false ceiling, the spotlights and the furniture all blend together to create a magical experience. If you are looking for something really special, this color scheme is the one for you.
11. The strength of fire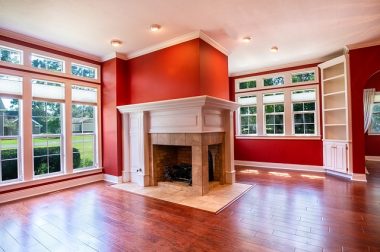 This bold colorful scheme has a very strong feel to it. If you have a large living room with a fireplace, this is the color scheme to go for. Try decorating the interior of the room with suitable furniture, decor and a nice area rug for maximum effect.
12. The sunflower
While it may not seem to be a popular choice among paint colors, shades of yellow, if used carefully, can brighten up any living room. You need to be careful about the choice of decor to be able to amplify the visual effect. For interior design, you can have an elegant center table in the middle of the room with a nice vase with some sunflowers in it.
13. The game of colors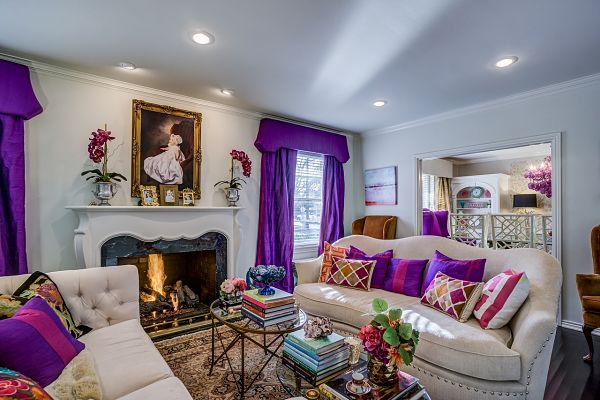 This classy color scheme can go well with most modern or traditional furniture. However, you may choose to use purple pillow covers to add a contrasting effect. Having the right lights at the right places is also important for this color scheme.
Read more: Steps to create a stunning whole house paint scheme
14. The rustic look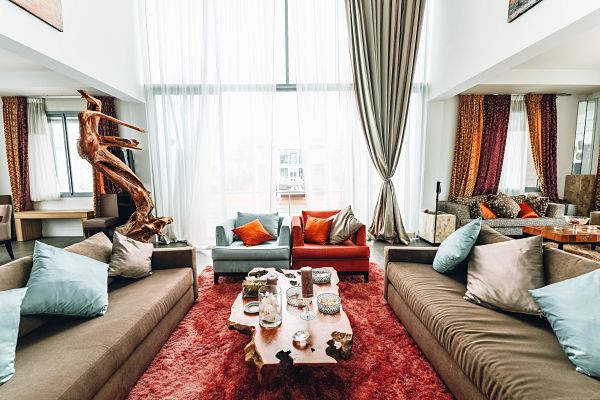 With a rustic look and feel, the color of clay can give your living room a special artistic touch. It is also a neutral color and goes well with almost any type of furniture and decor. A clay colored accent wall, aesthetic decors and antique furniture is all that you need to give your interiors the rustic look.
15. The study special
This color scheme goes best if you have a long list of classic books to showcase in your living room. The idea is to use olive as an accent color and pair it up with wooden furniture. You can try to add some patterns on the wall for a customized look and feel.
Made up your mind yet? While all these color schemes are attractive, it is important to choose the one that will suit you best. Consider factors such as your lifestyle, family and living room space before you make the final call. Wall colors are said to have a direct effect on the moods of people. Try to analyze your requirement correctly to be able to pick the one that goes best for you.
So, what are you waiting for? Pick the right one from these awesome living room color schemes and get a professional contractor to start work on the renovation project today!
Read more: Living Room Ideas For Your Home
Top 15 Living Room Color Schemes to Choose From
was last modified:
December 28th, 2022
by
Recommended