How Much Does It Cost to Build a Wall?
Home renovation involves both, taking down existing walls and building new ones. There are various types of walls that you may require to build while trying to give your house a new look and feel. While a load-bearing wall will allow you to add to the structural strength of your building, a partition wall will let you create storage places and add some privacy. So, how much does it cost to build a wall?
Building a wall will cost you between $939 and $2677. However, this price estimate is for projects will normal complexity. Some projects with high complexity can cost as much as $8000.
Per foot framing cost of interior walls
The framing cost varies between $7 and $16 per square foot for the bottom and top plates. If you want to include drywall, the cost can go up to $30 per square foot. For load-bearing walls, the framing cost varies with the type of material used.
Framing cost of load-bearing walls
The framing cost of load-bearing walls is usually on the higher side. The extra studs along with beams for doors and windows account for the extra price. The cost of materials for framing load-bearing walls can go up by 30%.
Wood vs metal framing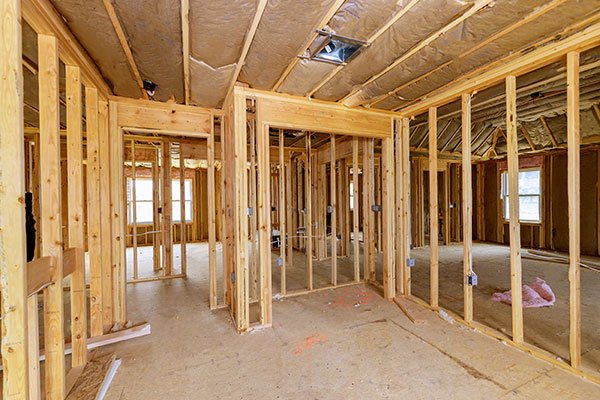 Metal frames cost between $2 and $4 per square foot. Whereas wood costs between $1 and $5 per square foot. While metallic frames are more durable, wood is a lot easier to work with.
Extra cost for doors and windows
Walls that have a door or a window are costlier to frame. Doors and window framing can cost anywhere between $120 and $200 per unit. If you wish to install multiple windows, be ready to shell out $5000.
The material determines the price of installing the wall
1. Plaster wall
A plaster wall construction costs vary between $3 to $10 per square foot. This is a useful material for curved and decorative walls, making it a popular choice for drawing rooms.
2. Drywall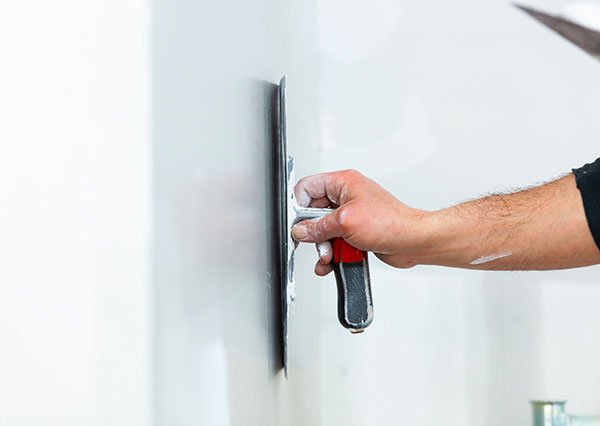 Drywall is perhaps the most popular type of wall. It involves heavy installation and costs between $1.15 and $2 per square foot. The final cost will depend on the choice of framing.
3. Glass wall
A tempered glass wall is a dream thing to have in any home. It can be the perfect addition to a modern bathroom or a drawing-room. The cost varies between $25 to $75 per square foot. If you want to have a glass door, you will need to spend between $1000 to $3000.
4. Brick and concrete wall
Stone and brick walls cost around $4400, however, concrete walls cost around $5000. This is also a popular choice for its durability and strength.
5. Half walls
Half walls can be extremely fashionable if installed in the right area of the house. This is a common choice for the kitchen. The average price of half walls is between $10 and $20 per square foot. If you are looking to install a half wall, you may want to consider the following types:
Half walls

Pony walls

Stem walls

Cripple wall

Attic knee wall

Sleeper wall
Other cost considerations
Building a wall is not just about the material and labor costs. You will need to take into account other factors such as wall finishing, project size, and electrical installations.
1. Texturing and paneling
Texture is a cheap and easy way to finish a wall. The cost is as low as $1 per square foot. Wood or vinyl paneling will cost you another $5 to $25 per square foot.
2. Size of the project
If you are looking to engage an agency to take care of the installation, the final price will depend a lot on the size of the project.
Usually, the bigger the project, the lower is the per square foot cost.
Read more: Removing Support Columns? Know Why Revamping Is Better
3. Plumbing and electrical work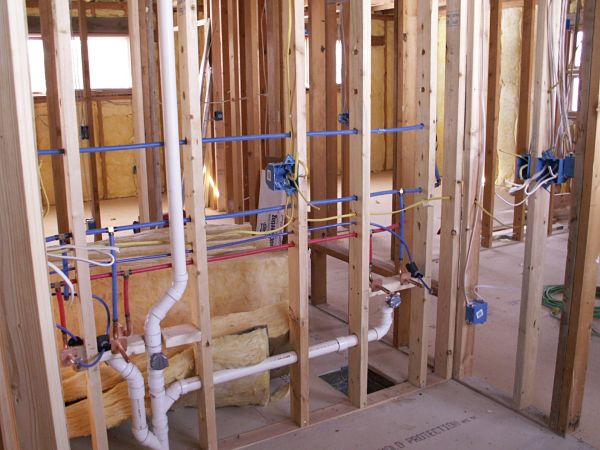 If your project involves having electrical outlets, you can expect an additional cost of $300.
If you are planning to install a wall in your bathroom and need some plumbing work, it will cost you between $350 and $1750.
4. Permit costs
You cannot just decide to build, modify, or bring down a construction. You will need to follow the building code and have the proper permits from local authorities. These permits can cost between $100 to $1000.
Read more: How to estimate a remodeling job
Should you consider this as a DIY job?
Building a wall may not seem so complex, but is best left to the experts. Trying to install one yourself may cause serious harm to the property.
Read more: Concrete block retaining wall
How to get the right contractor?
Once you have finalized the renovation project details, it is a good idea to try and get quotes from multiple vendors. This will allow you to have a decent amount of choices before you pick your contractor.
Read more: Sip panels cost
Why should you know how much does it cost to build a wall?
The details shared in this blog will let you strike a better deal with the contractor. Once you have a good idea about the market price of materials and other important considerations, you will be more accurate with the cost estimate of the project that you have in mind.
Now, we know that it is frightening to face a remodeling without in-depth knowledge, but we have tools that can take the worry out of you, try the Kukun estimator.
So, what are you waiting for? Plan your dream home build project, estimate the total cost, search for the right general contractor, and get started with the work today!
How Much Does It Cost to Build a Wall?
was last modified:
October 11th, 2022
by
Recommended