While an inground swimming pool can be a fabulous addition to your backyard landscape, there are situations when this recreational fixture may become a source of frustration rather than enjoyment. That's when homeowners consider pool removal.
There are various reasons for a pool removal — costly repairs for an older pool, expensive ongoing pool maintenance, a need to reclaim the real estate for another purpose, potential danger to young children, pets, and the disabled, or simply a lack of interest in swimming anymore.
Read more: Pool maintenance 101: How to remove algae
Whatever the reason, pool removal can be a challenging, expensive home renovation. And, that's why we have this guide to help you navigate the process.
What to consider for inground pool removal?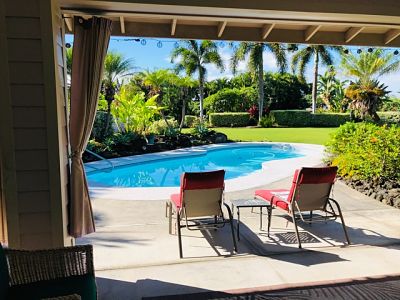 When considering a pool removal, you'll have to take care of a few construction and safety measures before the actual swimming pool demolition.
Check with your city or county to see if you require a permit for pool removal.
Always hire an experienced pool removal contractor (licensed and insured) to handle the job — for a successful, accident-free project completion. This is crucial for your family's protection. Also, a professional will arrange for the necessary permits for you.
Warn your neighbors in advance to let them know the time and day you plan to start the pool demolition.
Clear the area of anything (outdoor furniture, pool toys, or potted plants) that may hinder the pool removal process.
The work entails the usage of heavy equipment; there might be some damage to your landscaping, driveways or walkways, septic tanks, or even sewer connections. Make sure your contractor does minimum damage and backfills the area properly.
How much does it cost to remove a pool?
The average cost of pool removal ranges from $3,500 to $15,000 — depending on the pool removal method. There are two ways to go about inground pool removal — the first one is partial pool removal (draining the remaining water, punching holes at the bottom of the pool to help the process, demolishing the pool, and filling in the pool area) and the second one is a complete inground pool removal (involves draining the pool, demolishing, removing the pool materials from the site, and filling new soil). The latter is a much more expensive option. 
Other factors that determine the cost to fill in a pool are:
Size and shape of the pool.
Pool materials (tile, granite, fiberglass, or concrete pool).
Pool depth.
Local codes regarding debris removal, handling, and fill requirements.
Read more: How much is a yard of concrete
Does removing a pool decrease home value?
A swimming pool in your backyard is a wise investment only if:
The region you live in allows for six or more solid months of swimming weather.
You have a well-maintained pool that's less than 15 years old.
Most of the neighborhood has a pool.
Otherwise, not!
Keep in mind that removing and filling your swimming pool allows your property to have more outdoor green space. Moreover, if you're considering selling your home, an old swimming pool may drive some potential homebuyers away. The reason is that those considering buying a house may not want to take the risks or expenses of upkeeping an existing pool. So, removing an unwanted pool doesn't decrease your home value.
Read more: Why is my pool green
How long does pool removal take?
The pool demolition timeline varies from one contractor to another. Generally, it can take between three to five days (not counting prep time) to remove a pool and fill dirt in the space. A completely removed pool may take a week. The total time taken will also depend on your yard size and the size of your pool.
Do I need permits for pool removal?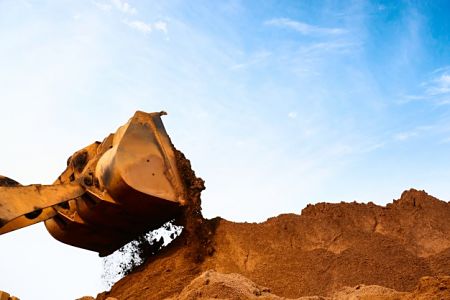 Yes. A building permit is usually required for a pool demolition. Every city or county sets its own price for the permits depending on the local municipality. A homeowner should factor in $100 to $500 for a permit in their home remodeling budget.
The requirement for permits for pool removal is due to a variety of reasons:
Ensuring that the soil used to refill the area doesn't damage the environment.
Making sure there's responsible removal and disposal of the demolished pool pieces.
Ensuring the pool work is completed in a reasonable way, without disturbing other residents.
Making sure the void is filled in safely, and there's no structural damage or danger to those walking in the area.
What can I put instead of a pool?
If you're considering getting rid of your inground pool, there are a few options. However, be sure to check if permits are required before undertaking these conversions. And, always take professional help. Also, even though the pool area will be all covered up in due course, you must disclose its past existence when selling the property.
You can:
Consider turning your inground swimming pool into a koi pond or a tranquil water feature to add beauty and diversity to your backyard.
Think of extending your garden space.
Convert the area into an energy-efficient greenhouse.
Opt for a pool-to-deck conversion to extend your outdoor living space.
Planning a deck installation? Try our free deck installation cost estimator; it's easy and convenient to use!
Whichever pool alternative you choose, make sure it doesn't pose a threat to the structure or its surroundings.
Last thoughts
If you're stuck with an old swimming pool, that's just not worth the effort and money for its maintenance, you can always have it removed and the area covered with soil.
Trust us, fixing up a neglected pool can be very demanding. It can take a lot more time, energy, and money.
Whatever your reasons for a swimming pool removal are, it's important that you contact a competent professional with good experience and the right equipment. Once you do that, your home improvement project will be stress-free and quick.
Complete rundown on pool removal: Cost, permits and more
was last modified:
May 13th, 2023
by
Recommended