Selling a home can be a traumatic experience emotionally and financially unless the seller anticipates the process and takes steps to minimize surprises. When selling a home, the objective is to maximize the net funds received from a sale by combining actions to improve marketability (and price) while eliminating or reducing out-of-pocket expenses where possible.
A seller should anticipate that buyers will seek the lowest possible price they can negotiate. Rather than being on the defense, a better strategy is offense — positioning your home to your advantage — rather than ceding that edge to the buyer.
The Market Is Right for Sellers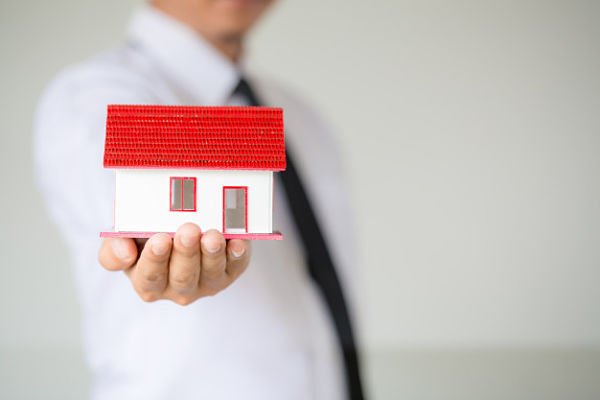 Being in the right place at the right time is often the key to real estate success. The time to sell is now — low inventory, high demand, a seller's market — according to economic indicators:
Buyer Demand
Drops in buyer demand at the start of the pandemic have rebounded soundly. Home purchasing activity reached its highest level in mid-September 2020 since January 2009.
According to the National Association of Home Builders (NAHB), the action reflects "a robust housing market that has proven to be resilient in the face of the current economic downturn." Buyers are further motivated by record-low interest rates.
Looking to sell your home but don't know what projects are worth the time and effort? Take a look at our new tool!
Reduced Seller Competition
Newly constructed homes between 2010 and 2020 (6.8 million) were the lowest of the last six decades. Due to COVID-19 fears, however, many sellers have pulled their homes off the market.
This lower home supply increases the likelihood of your home being sold for a much higher price — and odds are in its favor that it will even get multiple offers.
Higher House Prices
According to the National Association of Realtors, median home prices in every region of the U.S. have continued to rise.
You will probably sell your home right now for much more than you paid for it, especially if you've been in it for years.
The Value of a Top-Flight Real Estate Agent
Many people believe they can save money by selling their homes without a real estate agent's aid. For Sale by Owner (FSBO) and the expectations of avoiding commission fees is tempting to every homeowner. In most cases, though, such logic is penny wise and pound foolish.
Going it alone typically ends up with the seller getting a lower price for the property. FSBOs typically sell for less than the selling price of other homes; FSBO homes sold at a median of $200,000 last year, significantly lower than the median of agent-assisted homes at $280,000.
Dave Ramsay, famed financial guru and radio personality, recommends that the first step for anyone who wants to sell a house is to "Find a stellar real estate agent." Similar advice is available on any of the popular finance blogs.
An experienced agent can simplify the home-selling process from start to finish. Their assistance begins with setting up the house for sale and listing with the Multiple Listing Service (MLS) to promote traffic, leading negotiations, and simplifying the closing.
Read more: How to Negotiate Commission With Your Realtor
Tips to Reduce Selling Costs of a House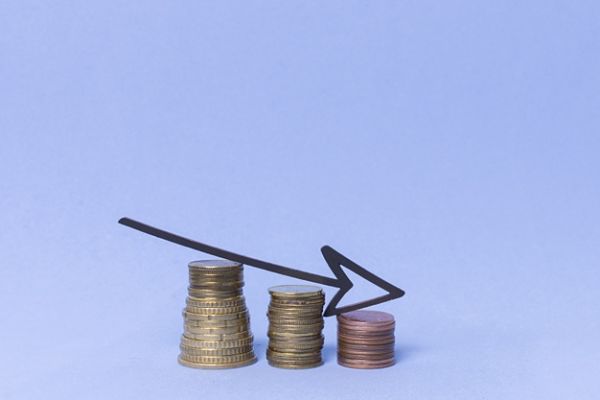 Reducing costs begins well before a house is for sale, including selecting a real estate broker. A seller's expense typically runs about 10% of the house's selling price, including real estate commissions.
To minimize those costs, a seller should:
Negotiate a Lower Real Estate Commission
The typical real estate commission is 5.45% of the house's final selling price, split between the seller's and buyer's agents.
Rates vary between states, but the seller usually pays both agents their commission. In every case, commission rates are negotiable. Many agents are willing to offer a rate below the standard 3% seller's commission, especially for higher-priced properties.
Negotiate With the House Buyers
The current market favors sellers of property and offers opportunities to negotiate various closing costs, such as transfer taxes in addition to the transaction price.
Although the seller generally bears some items, others — inspection fees, appraisals, survey fees, title search fees, lender's title insurance, and recording fees — should be the buyer's responsibility.
Especially if you get multiple offers, you can negotiate with each potential buyer to see if any would be willing to pay some of your costs.
Make Small Repairs to the Property
Spruce up the property with cosmetic and minor repairs before selling. The homeowner or a local handyman can do some or all the work.
Repair jobs may include the alarm system and water sprinkler repairs, garage doors, torn screens on windows, leaky faucets or toilets, faulty light fixtures and lightbulbs, and fences requiring painting or board replacements. Painting always brightens a room, and the addition of a new video doorbell is a nice, modern touch.
Postpone significant repairs — new roofs, foundation repair, AC or heating unit replacement — if possible. When a buyer expresses interest, you can negotiate a sharing arrangement on the repair costs.
Read more: Top picks for best ROI home improvements
Consider a Pre-Sale Inspection
While not required, having an inspection before putting a house up for sale will prepare you for any problems from the buyer's inspection.
On the negative side, if your review finds any significant defects, you may be required to disclose them to the buyer, depending on your state's laws. If a substantial defect arises, you can either fix it, negotiate with the buyer to share costs, or discontinue sale negotiations.
Create a Positive Sale Environment
Curb appeal is critical in triggering a buyer's interest. When thinking about selling a home, consider how it might appear to a stranger.
Are the lawns mown and bushes trimmed? Is your neighbors' property in reasonable shape? (Some people have paid for a neighbor's lawn service to eliminate negative concerns.)
Staging creates an attractive, inviting atmosphere, prompting potential buyers to imagine how successful, comfortable, and even unique in your home. Good staging appeals to all of the senses, especially sight, sound, and smells. The latter is the basis for age-old advice to bake cookies before an open house.
Decluttering is essential. "Clutter is an overabundance of possessions that collectively create chaotic and disorderly living spaces," said Joseph Ferrari, a psychology professor at DePaul University in Chicago. It negatively affects mental well-being, so a home seller should remember that the first impression of a potential buyer impacts the price they are willing to offer or whether they will make an offer.
Read more: Bedroom staging tips to impress prospective buyers
Final Thoughts
There have been a few times as inviting for home sellers as exists in today's market. Demand is high, and competition is declining. As Dave Ramsey suggests, home sellers have a negotiating advantage if they proceed, "to sell a house the right way."
Read more: Are you ready to sell your home? An informative analysis
Cost-Saving Tips When Selling Your Home
was last modified:
September 22nd, 2021
by
Recommended