Prepare Your Home for a Spring Real Estate Market
If you have decided to list your home for a spring sale, you are one savvy seller. As temperatures rise and snow melts, home buyers hit the market — hard. A recent report found that houses for sale in spring sell at an average of 18 days faster, and often even for higher prices. To take full advantage of this season, get your home ready for the spring real estate market by following these tips to make sure you catch buyers' eyes.
Spring Maintenance
Whether your buyer is moving from a Minneapolis apartment or a celebrity-like home in the Hollywood Hills, your potential buyer likely isn't looking to spend lots of time and money preparing their new home for the spring and summer, so you should do it for them. Go through typical maintenances like cleaning or replacing HVAC filters, having the chimney inspected and cleaned, surveying the roof for winter damage, and cleaning the gutters. To make your place move-in ready, do anything that you would typically do to transition your home from winter to spring and summer, one final time.
Read more: 15 maintenance tips to prepare home for spring
Wash Siding & Sidewalks
Twice a year, typically in spring and fall, homeowners should survey the condition of their home's siding and windows. Likely, you'll find a lot of dust and grime — but that's easy to remove if you rent a pressure washer, for as little as $25. After a long winter of salting and sanding your sidewalks, and your car dripping all over your driveway, those areas are probably looking a little unsightly as well — another way to get your money's worth out of your pressure washer. But do exercise caution. If used improperly, pressure washers can cause damage and injury.
Repaint the Front Door
Any visitor or potential buyer is bound to get an up-close look at the front door. Do you like what they're about to see? Paint is cheap, but it can make an enormous difference in the look and feel of your home. After you're done with the front door, also freshen up the trim and see if the garage doors need a bit of attention as well. Do you have a wood deck? Perhaps it's time to reseal it for a cleaner, newer look and added protection against spring rains.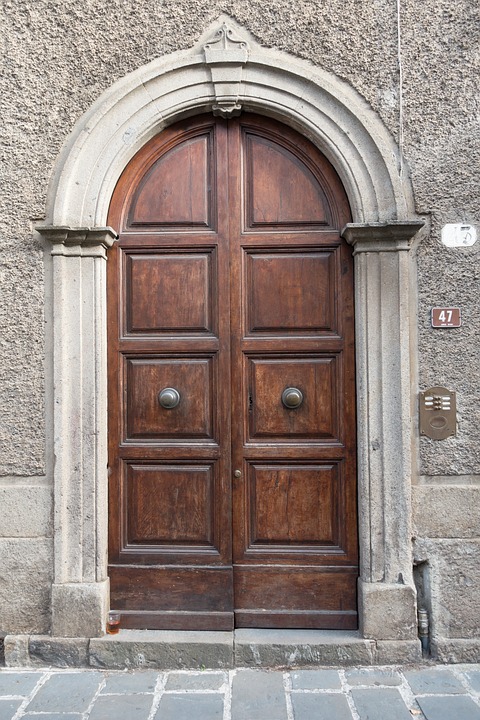 Add Potted Plants
Blooming buds and fecund floral arrangements define spring, so make sure your home is participating in this beautiful sign of annual renewal. It might be too early and too cold to get plants in the ground, but add some touches of greenery and color to your front yard and porch with potted plants or window boxes. Having a few fresh flowers in vases around the home would help bring that airy, hopeful feeling indoors.
As a home seller in spring, you're already well-positioned for a sale, whether you're selling to a millennial who just overcame mortgage rejection and is ready to purchase their first home, or if you're selling to someone with great credit, the buyers are ready to make a deal when the winter finally ends.
But if you go the extra mile to get your home into the spring of things, your future buyer will thank for your it — and maybe pay you extra, too.
Market Research
What's an apartment in Milwaukee worth? How about a house in the Bay Area? If you're selling your home, then it's likely that you've done market research to get a better understanding of price and financing.
Perhaps, you're looking to buy another home upon the sale of your own. If so, it's important to know whether you should put your house on the market before you make an offer on another home, or if you should wait until your sale is under contract.
This decision is an important one. And it also depends on your financing options. We recommend working with an agent who has been through the process a few times and has more experience than most. If you do choose to work with a real estate agent, make sure you're comfortable and you find the right person. When you sit down with your real estate agent, you'll quickly realize how much of a profit you're actually making from your sale, if any. So, make sure to do your research and cover all of the basic financing needs.
Read more: Tips for selling your home without a realtor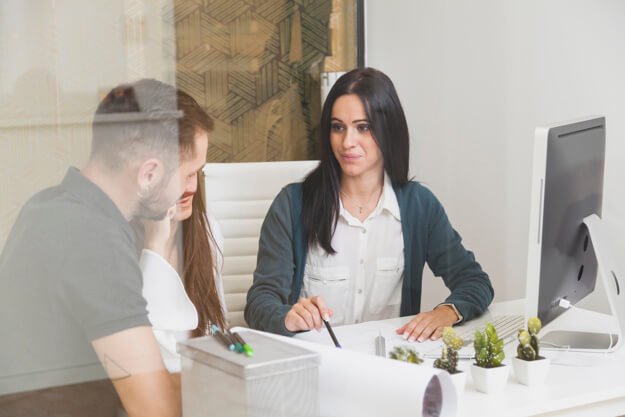 Business photo created by freepik – www.freepik.com
Clear Clutter
If you've ever seen a staged home, well, it looks beautiful. You'll never see a random stack of books or a toddler's artwork thrown across the floor. Buyers want to see what they're going to get when they purchase. And they want to have a vision for what their life might look like if they do end up living in your home. Create the vision for the buyer. Don't leave anything to chance.
Start Packing
Last but not least! It might sound crazy to start packing before anything happens with a sale, but this might be the best way to de-clutter your home. Put away items you've left out for no reason. Start to put things in storage. Determine what you actually want to keep. And then get organized! You'll be shocked at how fast your place is free from all the junk you've been saving throughout the years.
Read more: House flipping: Learn how to buy and rehab a house
Prepare Your Home for a Spring Real Estate Market
was last modified:
May 17th, 2022
by
Recommended