How to Sell a House During COVID-19
Not only has the coronavirus pandemic profoundly affected the U.S. economy, healthcare system, and our daily lives in general, it provided some challenges within the real estate industry as well. Stay-at-home orders and social distancing mandates have changed the way home sellers and buyers do business for the foreseeable future.
If you're a home seller right now, you'll face a few hurdles to getting your home on the market, finding a qualified buyer, and closing the sale. But here's the good news: solutions to these issues already existed prior to COVID-19.
Here we'll explain the challenges you may face when selling a home during the pandemic, as well as some workarounds to avoid these issues and successfully sell your home.
Challenges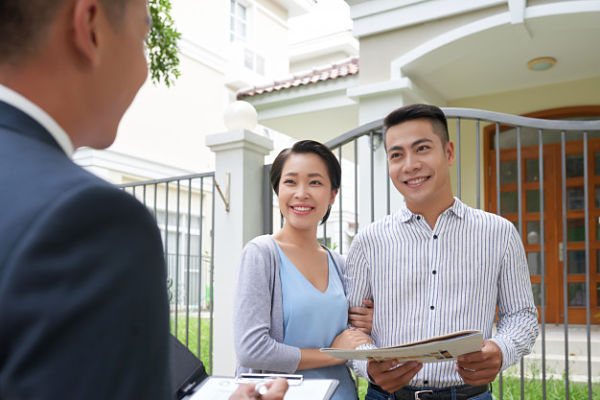 Open houses and showings
When states initially instigated stay-at-home orders, sellers had an especially hard time marketing their homes to potential buyers. Now that states are beginning to loosen restrictions, open houses and showings are a bit more common. However, due to the continued high levels of coronavirus cases, many potential buyers may still be hesitant about attending these events in person.
Read more: COVID changed housing market perceptions
Inspections and appraisals
Just like buyers, inspectors and appraisers may also not be available for in-person visits. These essential parts of the home selling process are usually done with the homeowner present, but social distancing makes this difficult. Some inspection companies are advising owners to stay in one part of their home while a masked and gloved inspector completes their job. Also, lenders may allow drive-by appraisals accompanied by photos to avoid appraisers entering the home.
Communicate frequently with your agent and your lender to determine local guidelines and possible workarounds. You may also need to contact multiple inspection companies.
Loan requirements and lenders backed up
While low-interest mortgages are great news for home buyers — and thus, home sellers — the downside is that it's more difficult to get approved for a loan. In times of uncertainty — like a pandemic, for example — lenders are less willing to take on risk. As a result, they may increase credit score or income requirements for qualifying for a loan and approve less applicants.
For example, JPMorgan Chase raised their minimum credit score to 700 on all new mortgage loans, and borrowers need to put at least 20% down.
Additionally, banks may be short-staffed — employees may be working from home or reassigned to dealing with the huge wave of small business loans as a result of the pandemic. This may result in longer wait times for loan approval for home buyers. Ideally, your buyer will be pre-approved for a loan so the closing is not delayed due to financing hiccups.
Read more: HELOCS during COVID-19
Solutions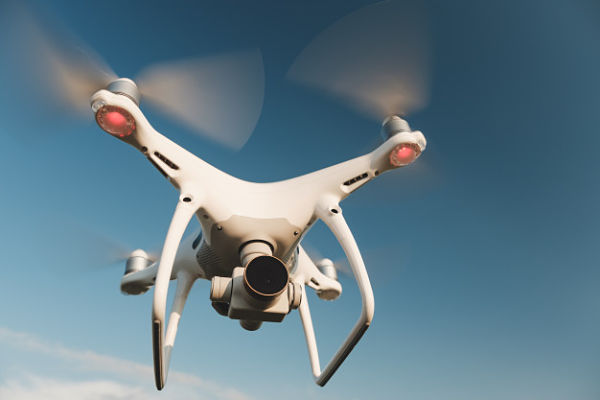 Virtual options
Many tech-savvy agents have been doing virtual tours and walk-throughs for years. With COVID-19 precautions, buyers are more willing to try out this technology as well as virtual reality, drone footage, and 3D, 360-degree tours that offer immersive visualizations in high resolution.
While serious buyers may still like to see your home in person, these technologies allow you to weed out those who are only mildly interested — meaning less foot traffic in your home. You could also prioritize in-person visits to those buyers who are pre-approved. The National Association of Realtors (NAR) provides guidance on how to conduct in-person showings during these times.
As mentioned above, there are social distancing solutions for inspectors, as well as drive-by appraisals, depending on which companies you use.
Most states have either passed legislation for remote closings or are in the process of doing so. A remote closing allows lenders, title companies and others to perform legal transactions that require signatures and a notary seal remotely with the aid of video and audio technology. You may also use a mobile notary that travels to both the buyer's and seller's homes using safety measures to avoid having to meet at an office.
Read more: Digital conveyancing contracts
Digital marketing
With less foot traffic, sellers will want to invest even more in digital marketing tactics to attract buyers. Beyond the usual Zillow or Trulia posting, consider social media advertising, flat fee MLS listings, or realtors experienced in digital marketing. Do your best to provide as much information online as possible so buyers will be able to make their decision before even visiting the home in person.
Bottom line
While it may be easy to panic and drastically reduce your home's price in order to get it to sell, resist the urge. Demand is still high and home prices have not dropped. In fact, Redfin found that 41% of offers were subject to bidding wars, so demand is still significantly outpacing supply.
Instead of frantically trying to sell, understand the restrictions in your area, and work with a local real estate agent to adapt to the new COVID-19 landscape using new technologies and innovative solutions.
Read more: Home selling team: The 5 people you need to sell your home
How to Sell a House During COVID-19
was last modified:
September 21st, 2022
by
Recommended