Small Bedroom Organization Ideas to Beat the Clutter
Bedrooms are often our places of solace and zen, that one place in the house where you can expect some privacy, peace, and quiet. Bedrooms also house a lot of our most personal belongings such as clothes, shoes, linen and more.
However, that space of tranquility can soon become one of chaos, thanks to clutter. Clutter build-up can happen for a lot of reasons, but one of the most common is dealing with small spaces that have too much stuff in them. Here are some simple but effective small bedroom organization ideas to help you beat the clutter.
1. Declutter Your Bedroom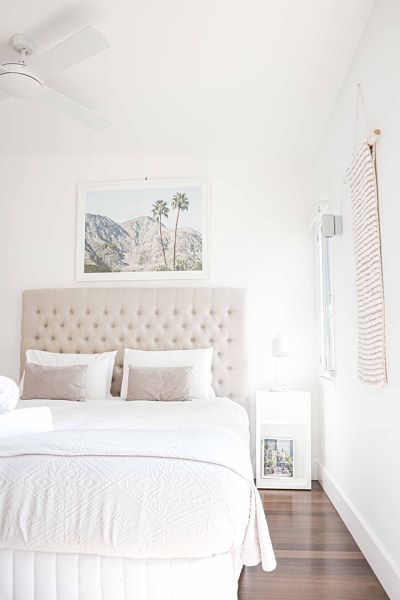 You may not need everything you've been hoarding in your bedroom. Before you get into the nitty-gritties of storage and organization, check if you actually need all the stuff you have in the room.
Organize items in your bedroom into three categories. Category one, things that you need, such as clothing, personal effects, books, and so on. Category two, things you can stow away until needed (This can include things like the thick blankets and clothing you use only in the winters, your snow boots, etc.) The third category is, you guessed it, junk.
Once you've thrown away all the junk, pack and stow away your off-season clothing and bed linen. Pack them in boxes, and put them in your attic or spare room. There's no reason they should be taking up space when they're not going to be sued for a few months at least.
Pay attention to your dressing table. If it's strewn with perfume, powders, watches, and makeup that aren't always in use, organize them in a drawer and keep only what you regularly use outside.
Once you've done that, you'll find you're left with a lot less in the room than before. Now would be a good time to start organizing.
Home Renovation Cost Estimator
Sorry, we currently don't have that project at our disposal.
---
You can take a look at our most popular ones:
Water Heater Installation
Exterior Door Replacement
Install Recessed Lighting
Exterior Door Installation
Interior Door Installation
Interior Door Replacement
2. Make Use of Your Bed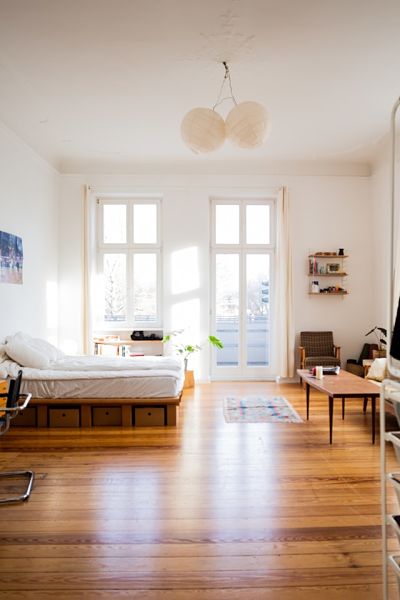 Your bed can be used to create storage space more effectively than you've probably imagined.
You could start by buying a bed that has storage units built into it. These are great for stowing away your regular use bed linen, and maybe even some clothing. Don't want to replace your bed? No problem. There are still ways for you to get bed storage.
For example, you can have roller trays below your bed to store your daily use footwear on.
Need extra storage? Among the most convenient under bed storage solutions are storage bins made of wicker or plastic fitted with a roller. You can easily pull them out from under your bed when you need to pull stuff out and roll back in when you're done.
Consider getting a multi-pocket hanger that you can hang from the sides of your bed for your cell phone, your reading glasses, the book you're reading currently as well as HVAC and TV remotes. This will clear up a little extra floor space since you will no longer need bedside tables.
3. Closet Organization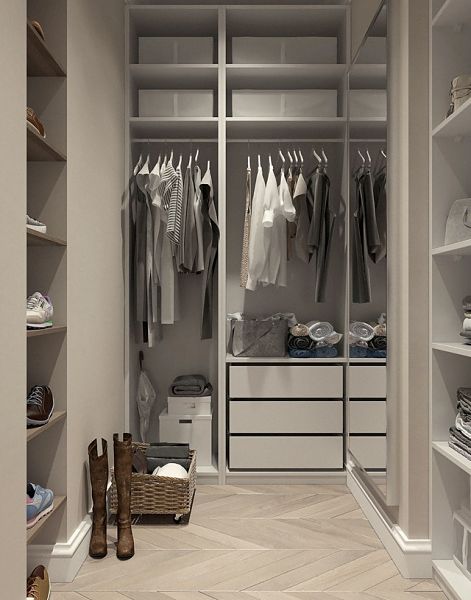 Organizing your closet efficiently is one of the most important aspects of organizing your bedroom. An overflowing closet is an eyesore as well as an irritation that can get on your nerves.
The first thing to do is to create some closet space. To do this, pull everything out of your closet and see if you still regularly use all the clothing you had in there. We're sure you will find quite a bit of clothing you rarely or never use. Stow those away for occasional use. Those wicker bins under your bed will make a great storage space.
Next, start organizing your closet by style. For example, have all your full sleeves in one place, half sleeves in another, and your pants in a third. This makes it easier for you to find your clothes when you need to without having to tear the closet down.
Make sure your closet has ample shelving for your undergarments, socks, and other smaller clothing pieces. Footwear can go at the bottom of the closet.
Remember to have the clothing and accessories you use most often easily accessible, preferably at eye level.
Read more: Master closet ideas
4. Smart Space Utilization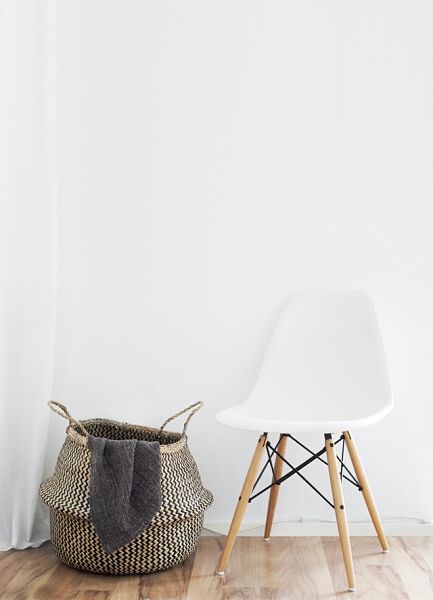 One of the smartest room organization hacks when it comes to bedroom storage ideas is to build sleep racks to blend into your room corners.
You can use these spaces as shoe racks, bookshelves, magazine racks, CD racks, and a whole lot more.
Another great way to save space in your bedroom is to install floating shelves. Floating shelves are handy since they aren't using up any floor space, freeing that space up for much-needed wardrobes or even some chairs.
An easy and smart space utilization tip is to use wicker baskets. While they're aesthetically pleasing, they're also great to store bed sheets, pillows, and comforters that you use in heavy rotation. While they look almost artistic propped in a room corner, you could just as easily stow a wicker basket in the space under a table if you don't want the room to look crowded.
You can also consider furniture like ottoman stools that have storage underneath the cushion, serving dual purposes and being space efficient.
Read more: Rent a storage unit
Stick by the Changes
You now know that organizing a small bedroom isn't very difficult. The important thing, however, is to stick by the changes you've made to your bedroom. It takes an effort to keep things organized, especially when you're handing a job as well or if you have a family to care for full time. But doing little things like keeping things back where they belong and not letting clutter pile up will definitely make the effort worth it. You can finally breathe easy, lay back on that cushion, and enjoy your bedroom.
Small Bedroom Organization Ideas to Beat the Clutter
was last modified:
March 7th, 2023
by
Recommended