Insurance is one of those things that you don't have much choice in buying. If you have a mortgage, your lender requires you to pay for home insurance. Also, if you own your home with no mortgage, you'll be able to decide for yourself if you need home insurance. If you're wise, you'll see that yes, you do.
Even though most people don't have a choice whether to purchase home insurance, they do have several choices regarding the details of their policy. Their options may depend on their location. For instance, Florida home insurance often doesn't include hurricane coverage, while other states like California may have specific requirements regarding earthquake protection.
With rising inflation, it's more important than ever to lower your bills as much as possible to help offset the higher prices. One of the best ways to reduce your monthly payment is to find discounts. And finding the best auto and home insurance bundle will often give you the best discount available.
Read on to learn how to find ways to lower your home insurance bills, what to look for in a policy, and how your home affects your premiums.
3 tips to lower home insurance bills
By following these tips, you could see up to 50% savings on your home insurance premiums and still have a policy that meets your needs.
1. Find the best home insurance discounts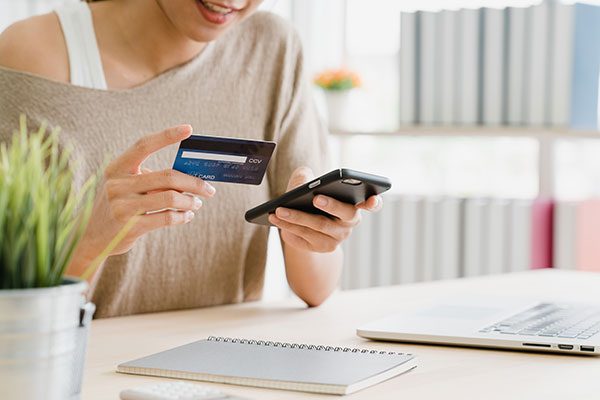 One of the best discounts available is a bundling discount, and you're eligible for that when you combine both home and auto insurance. Any other type of coverage you have can also be included in that bundle.
So if you have a boat, motorcycle, or another line of insurance from the same company as your home, you may also receive a discount for those.
The following are some of the other discounts worth considering:
Claims history – If you haven't made a claim in three or more years, you may get a discount as a reward for saving your insurer money.
Home improvement – Specific home improvements may make your home less prone to damage, earning you a discount. For example, often, metal roofs make your home eligible for a discount because they're less likely to get damaged by storms.
Loyalty – When you stay with the same insurer for several years, you'll often earn a loyalty discount.
Safety features – Smoke detectors should be a given in every home, but even though they're common, smoke detectors and other safety equipment like carbon monoxide detectors and security systems can help you save on home insurance.
Ask your home insurer what discounts they have available, and then figure out if any apply to your situation.
2. Raise your deductible to lower your premium
As with all types of insurance, the higher your deductible, the lower the risk that you'll file a claim, and the less that your insurance company has to pay if you do.
To find out how much of a difference changing your premium would make, you can call your insurance provider and ask them for quotes based on a variety of deductibles.
To give you a rough idea of how much your premium could change based on your deductible, a policy with a $1,000 deductible might cost $125 per month, while a policy with a $2,500 deductible might cost $105. The higher deductible will save you $20 a month and $240 annually in this scenario.
Just remember to keep in mind that you're responsible for your deductible amount, so if you're not able to set aside that money in savings, you may be better off paying more each month so you can have a lower deductible.
3. Shop around for lower rates
Comparing insurance quotes is a simple process, and it could help you save hundreds of dollars annually. You can use a website that compares several different quotes at once, which is a time saver because you don't have to share the same information repeatedly with each company.
Alternatively, you can obtain quotes from individual insurance companies online or over the phone.
What to look for in a policy
If you're considering building a detached garage, make sure to include the added cost of insurance in your budget before starting the project. Likewise, if you have other structures like a shed, you'll want to make sure your policy includes coverage for those structures as well as your dwelling structure.
If you want your insurance policy to help you get back to the same position you were in before you filed your claim, you'll need replacement coverage. However, actual value coverage will only cover the depreciated value of your losses rather than the cost you'll have to pay to replace your damaged items.
You should also consider the coverage they provide for displacement. For example, if your home has smoke damage, you shouldn't stay there while it's being fixed. You'll need housing in the meantime, and a good insurance policy will cover the cost of a rental while your home is fixed.
How your home affects your premiums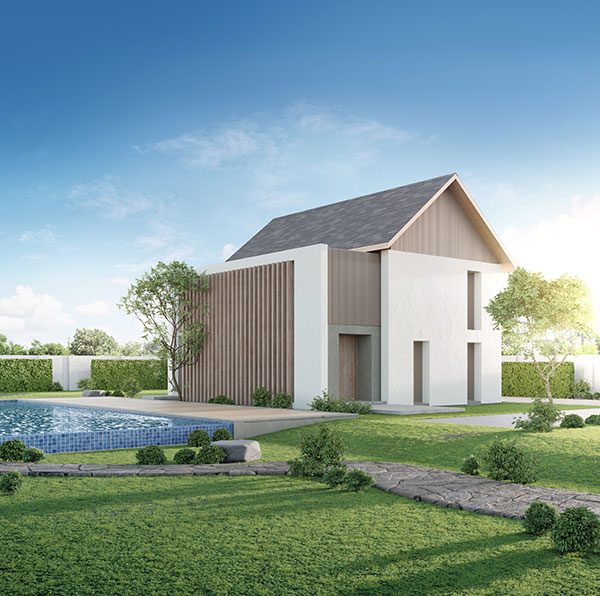 The location of your home is one of the factors used in calculating your rates. For example, if you live along the Gulf, not only do you need to learn how to prepare for hurricanes, but you'll need insurance that covers hurricane damage, and it will cost more than your inland counterparts.
Similarly, if you live in a high-crime area, you'll probably pay more than homeowners in lower-crime areas. And townhouse-style homes will have different rates than stand-alone homes.
Manufactured homes tend to cost more to insure than stick-built homes because of the quality of construction and how they hold up in adverse weather. 
The square footage of your home will make your insurance premiums higher or lower, which makes sense. More square footage means there could be a larger space to repair than in smaller homes. So the insurance companies charge more to reflect that increased risk.
While you hope never to make a home insurance claim, it is essential to have protection in case you do. An insurance policy's coverage can make the difference between rebuilding and bankruptcy. But just because you must have a home policy doesn't mean you must overpay for it.
Follow the tips listed above, and you could experience significant savings on your home insurance premiums. And remember, when you purchase the right policy for your needs, you'll have peace of mind knowing you'll be able to recover from a disaster financially.
3 tips to lower your home insurance bills
was last modified:
July 10th, 2023
by
Recommended