Pro tips on TV placement in living rooms
Living rooms often double up as the entertainment center of many homes, where the entire family comes together to watch the game or catch up on the latest crime on Netflix. Obviously, the cynosure of all eyes in such family rooms is inevitably the TV. But more often than not, the TV wasn't a key factor when the living room was being designed. So how do you integrate your TV with your home decor plan and still allow for you and others in the room to watch it comfortably? Here are some pro tips on TV placement in living rooms to help you get it right.
TV placement in living rooms
Proximity to power
Make sure you place your TV in close proximity to a power source. Make sure you also have extra power sources available in case you want to add a home theater system to your entertainment center.
Space it right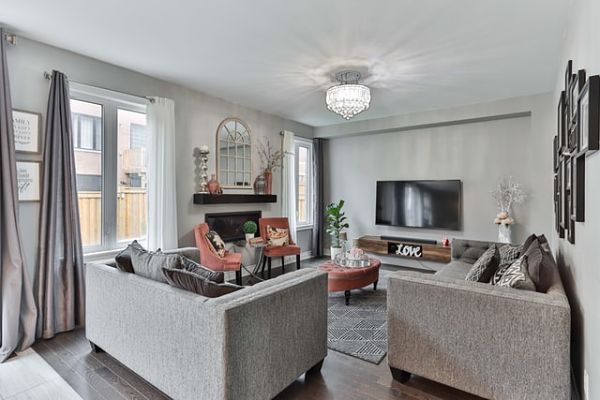 The ideal height is eye level for comfortable TV viewing, irrespective of whether they're wall-mounted or placed on a table, Make sure they're at a height of around 4 feet off the ground. In fact, experts suggest you ensure the center of the TV ought to be 42 inches from the floor. The easiest way to calculate the best viewing distance is to multiple the diagonal width of the TV by three.
However, room layouts may not always allow you the choice of wall mounting your TV at just the right height. If you have to mount it on a stand on top of a piece of furniture, or maybe even higher up on the wall, you have multiple aftermarket stands that allow you to point the TV downwards to make viewing a more comfortable experience.
Focal point
If the TV is going to be the focal point of your living area, place it in the center of the seating area for comfortable viewing. However, if the focal point of the room is something else, such as a beautiful window or a mantle, then place the TV on the wall adjacent to the focal point.
Conceal it
Want to conceal your TV at a moment's notice? Consider an armoire or cabinet with doors to house it. Make sure there are holes at the back for your TV cables and wires to be hidden from view.
If you're wall mounting your TV, use a zip tie to neatly package your cables and wires behind the TV and out of view.
Make it a part of the decor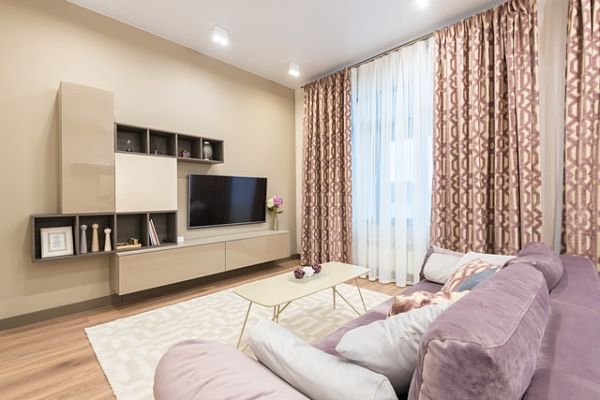 Make the TV a part of your home's interior design elements. There are multiple ways to do this easily, considering most modern TVs are flat screen. For example, place a bookshelf next to the TV, or a display of. Or add photo frames with black and white pictures around it. The possibilities are endless.
Placement tips based on room layout
Open concept floor plan
Working with an open concept floor plan can be intimidating, considering there are fewer walls and a lot more living space to deal with. There are two factors for you to consider while choosing where to place your TV.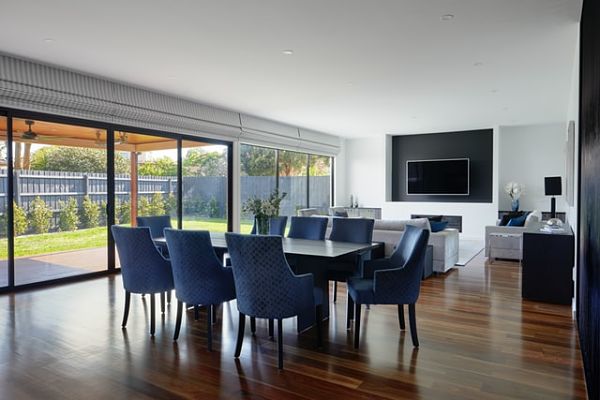 Because of the layout of open concept floor plans, chances are that you can watch TV from multiple areas, such as the kitchen or the portico even while it is mounted in your living room. It would make sense for you to choose a full-motion wall mount to place your TV on. This will allow you to turn the TV towards whichever room you may be in and push it back to flush when you're back in the living room.
The second factor for you to consider is foot traffic. Open concept floor plans mean a lot more foot traffic all over, so you will have to choose a considerably quieter area to place your TV in order to avoid constant interruptions.
Traditional floor plan
Positioning a TV in a traditional floor plan is a lot easier, considering you will, in all possibilities, be watching it from the seating area of your living room.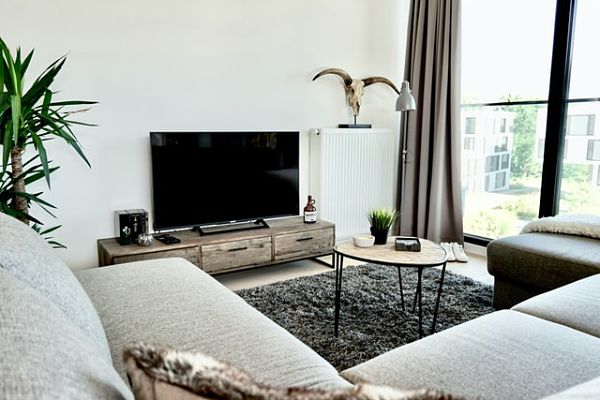 If you have sufficient space between your couch and the wall right opposite it, that would be the ideal place to position your TV. Just make sure you do not have any glare from any windows or indoor lights directed at the TV screen.
If you're dealing with limited wall space, wall mounting your TV in a room corner will work just as well.
As for TV mounting options, you have multiple aftermarket media furniture and fixed position mounts to choose from.
Read more: Small living room floor plan
Put it on the mantle
A lot of old-school interior designers are against putting the TV above the fireplace mantle. However, modern designers seem to think of putting a flatscreen TV right on top of the mantle, even if it may be a little above the adequate height. You may have to consider getting a wall mount that allows you to tilt your TV downwards to enhance your TV viewing experience.
Read more: How to get the perfect blueprint for an open-concept home
Pro tips on TV placement in living rooms
was last modified:
September 2nd, 2021
by
Recommended