With 2018 drawing to a close, the annual spell of cold weather has already started settling in. The winds are high, the heavens are open, and chances are you're spending more time indoors. Whether you're getting the family together for nights on the sofa or opening your doors to let guests in from the rain, the extra footfall within your home is going to bring lots of attention to your interior décor. As a result, you may be noticing areas that need improving, or even thinking about adding new furniture to your Christmas list. As the nights darken by the day, it's important to find ways of keeping spirits high. Thankfully, making home improvements can help.
It has been proven time and time again that being surrounded by a beautiful environment can really boost your positivity. Whether it's the kitchen, living room, or even the hallway, each room has a delicate stylistic eco-system that must be properly nurtured in order to achieve the best aesthetic. Many homeowners make the mistake of only looking at their furniture when conducting home improvements. But time after time, the end result isn't as satisfying as they first expected. This is because all elements of your room need to work in harmony, including your flooring.
Wood flooring is widely regarded as one of the most durable, stunning, and versatile choices available on the market. Solid woods have remained a timeless piece for generations of homeowners, so there's no surprise that they're still incredibly popular today. However, even wood flooring goes through different trends, with various species, finishes, and shades being more (or less) fashionable as the seasons change. With autumn already in full swing, it's time to get ahead of the curve and start thinking about winter. If you're the kind of person that struggles to keep up with what's trending, we're here to help. Here are our top predictions for wood floor trends in winter 2018/2019:
Darker Hues
As winter lays its dark cloak over the evenings, it may seem counter-intuitive to bring darker colors into your home too. The truth is, light and paler colors have a tendency to make some living spaces appear washed out and cold next to the dreary outdoors. Dark oak and walnut wood flooring are not only visually beautiful, but their darker coloration will also promote warmth throughout your home. Because of this, your home will feel cozy and comfortable, becoming a pleasant retreat from the wild weather.
Parquet Styles
Spending more time indoors doesn't have to be unenjoyable. There are countless ways to stimulate your senses from inside your home, be it with the latest gadgets, warm comfort food, or unbelievably stunning interior décor. One of the most breath-taking designs of wood flooring available has to be parquet. Whilst patterns include Herringbone, Chevron, and Versailles parquet, any one of these bespoke styles will prove a highly attractive feature during winter and beyond. Any guests you entertain are certain to be impressed by this amazing, decorative piece. 
Rustic Grades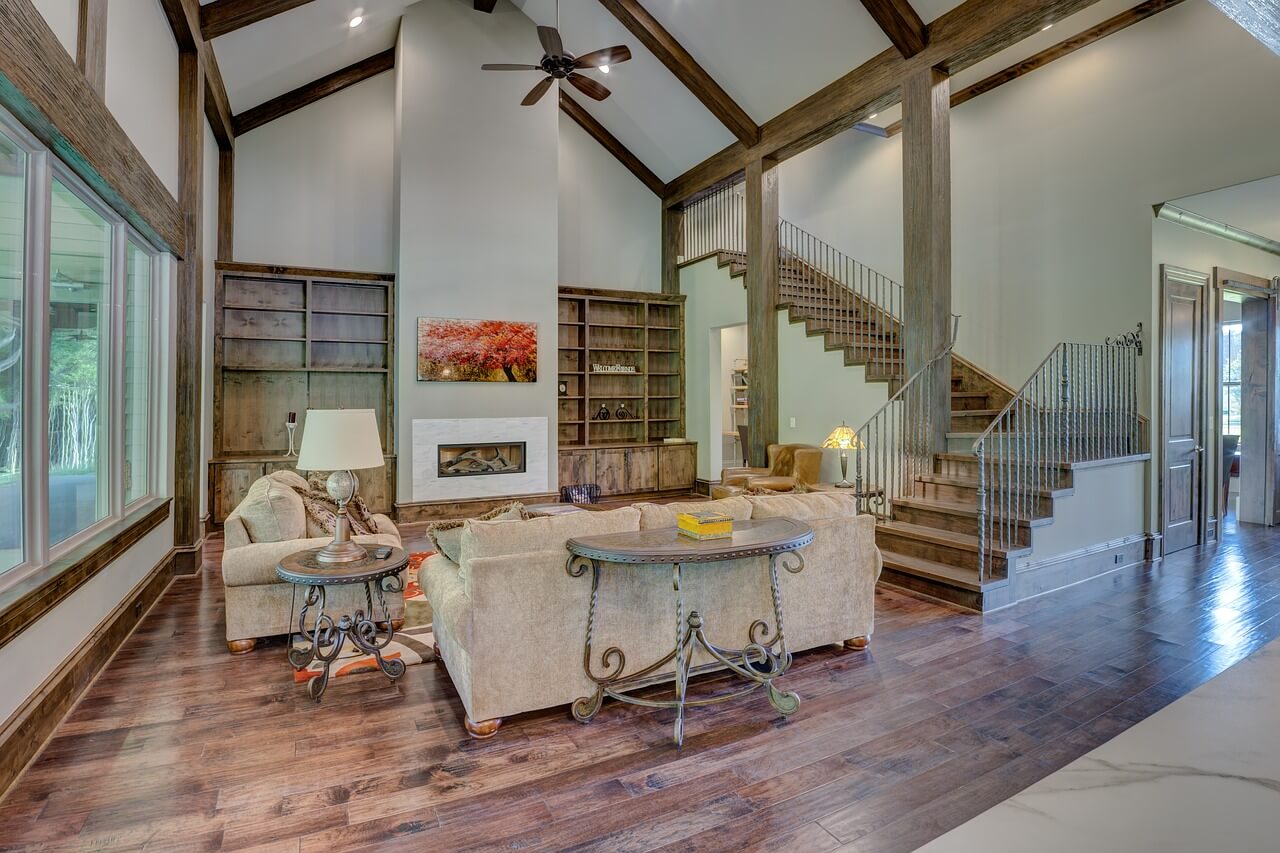 When you think 'winter', it's hard not to picture a delicate blanket of snow covering everything in sight. Sadly, this isn't always the case. As a result, many people dream of retreating into the welcoming embrace of a log cabin or woodland cottage, spending the winter overlooking snow-capped alps. Instead of dreaming, why not bring this fairy-tale aesthetic into your own home? Wood flooring with a lower grade utilizes the naturalistic effect of knots, cracks, and color variations, lending a traditional, rustic feel to any room. With a distressed or hand-scraped finish, your wood flooring will deliver the classic winter experience you've always wanted.
Read more: Laminate vs hardwood flooring better option
Additional Extras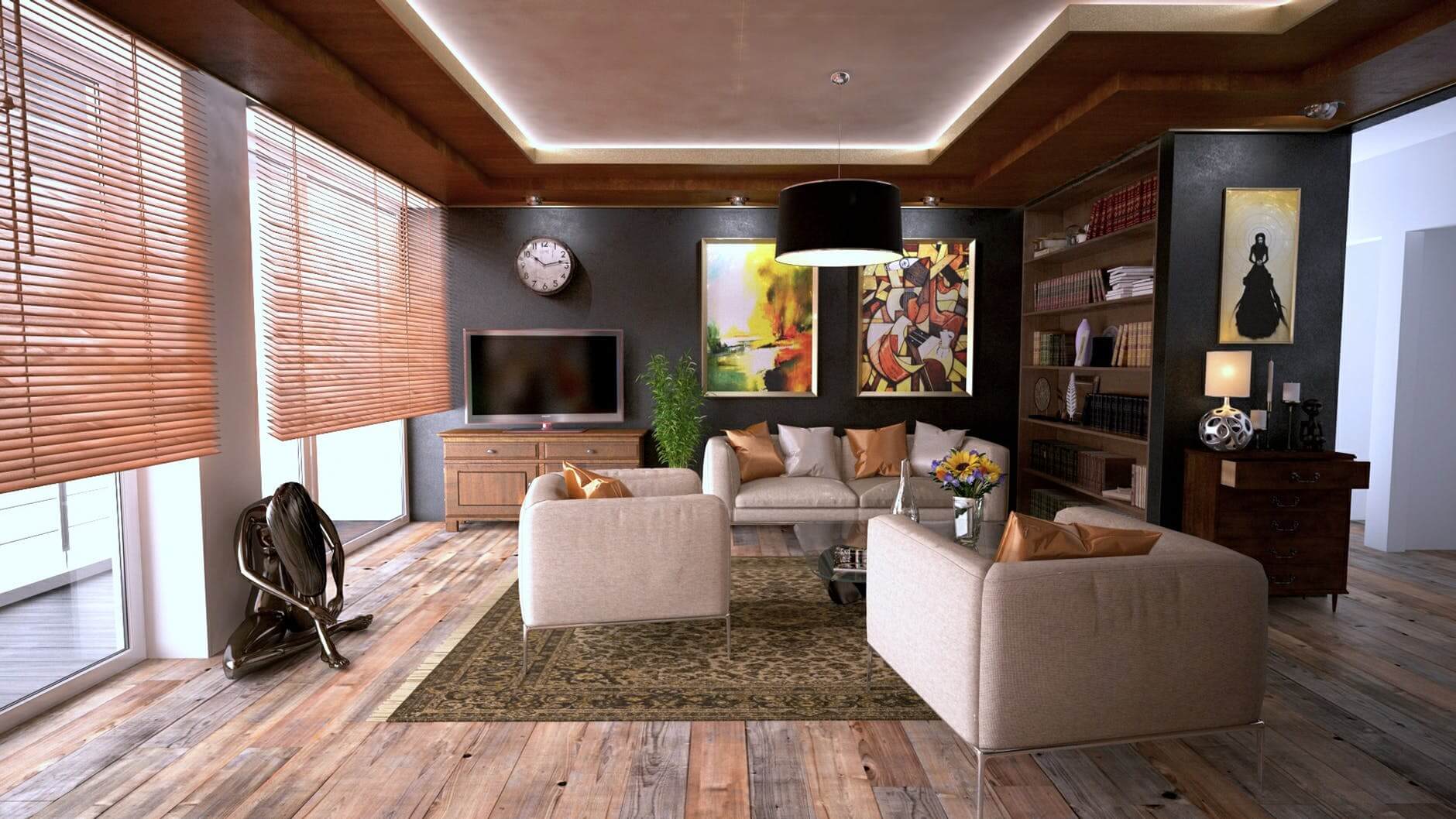 Though wood flooring boasts fantastic results on its own, some additional extras can enhance the details and textures of your floors, and bring continuity to your furniture. Don't be afraid to accessorize! Something as simple as a new rug can bring an additional layer of depth to the look of your home. For the blustery months, look towards warm colors with a rich hue. This will work in unison with your dark wood flooring, bringing exceptional results to your living space.
Read more: Cost to install laminate flooring
Winter Wood Floor Trends You Should Know
was last modified:
May 18th, 2022
by
Recommended