8 Pieces of Space Saving Furniture That Every Small Space Needs
Decorating a small space is no breezy task. It's all about finding pieces that are small, comfortable and multifunctional. The living room in your loft, tiny house or urban apartment isn't just a living room. It's also a dining room, a guest suite, a craft room, an office and a home theater. It seems like a lot of pressure for one little area, but with the right apartment size furniture, you can transform any space into a comfortable and adaptable space that serves all your needs. Not sure where to start? This list of space saving furniture pieces will help you design a user-friendly layout in your petite palace!
1. A Sleeper Sofa
The most indispensable piece of furniture for any tiny home dweller slash hostess is, of course, the sleeper sofa. But not just any sleeper sofa will do when your primary concern is saving space. Choosing an apartment size sleeper sofa—even a twin-sized sleeper sofa, if you tend to have just one guest at a time—helps you save space by eliminating the need for a full-sized guest bed. These days, high-quality pull-out sofas are also designed for comfortable seating, so you don't have to compromise when you swap your regular couch for one of the sleeping variety.
2. Nesting Tables
Ask any new apartment-dweller and they'll tell you that they could use some extra surface area for things like writing, drawing, resting food and drink and decorating. Unfortunately, side tables and dining tables often get axed in favor of additional seating or storage. The best way to handle this dilemma? Choose a set of high-quality and versatile nesting tables that take up a small footprint but provide ample extra surface area when needed. You can pull them out when you have guests or are eating and then put them back in their designated spot when you need the floor space.
3. A Small Sectional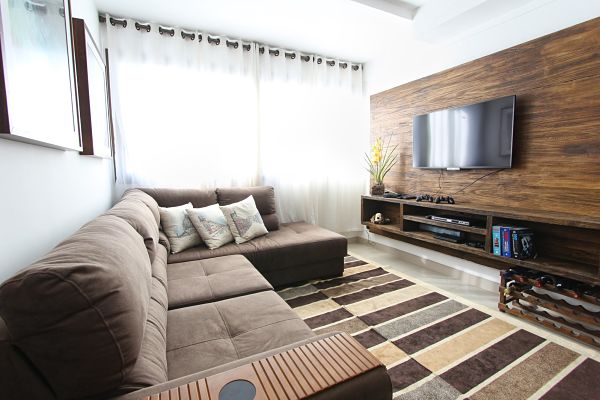 It may seem counterintuitive to choose a traditionally larger sofa for your compact space, but this may actually be a good strategy for those who want to maximize seating with the fewest pieces of furniture. Apartment sectionals may be small, combining a regular three-seat couch with a footstool, or large enough to seat as many as six of your guests. In some small spaces, the way you position your sectional can create better flow and balance so the room doesn't feel cramped. Naturally, if you opt for a small sectional, skip the loveseat or settee.
4. A Bed with Storage
Got small sleeping quarters or a challenging studio apartment? It's a bummer, but the good news is there are plenty of ways you can maximize your sleep space so that it serves many different purposes. The best place to start with any smart small bedroom design is to pick a bed with built-in storage to keep things nice and neat. You might also consider opting for a loft bed or a daybed if you really want to capitalize on every square foot of bedroom space. Just remember: If you sleep there every night, don't skimp on the mattress! There are plenty of comfortable and supportive options for every kind of bed.
5. A Multifunctional Ottoman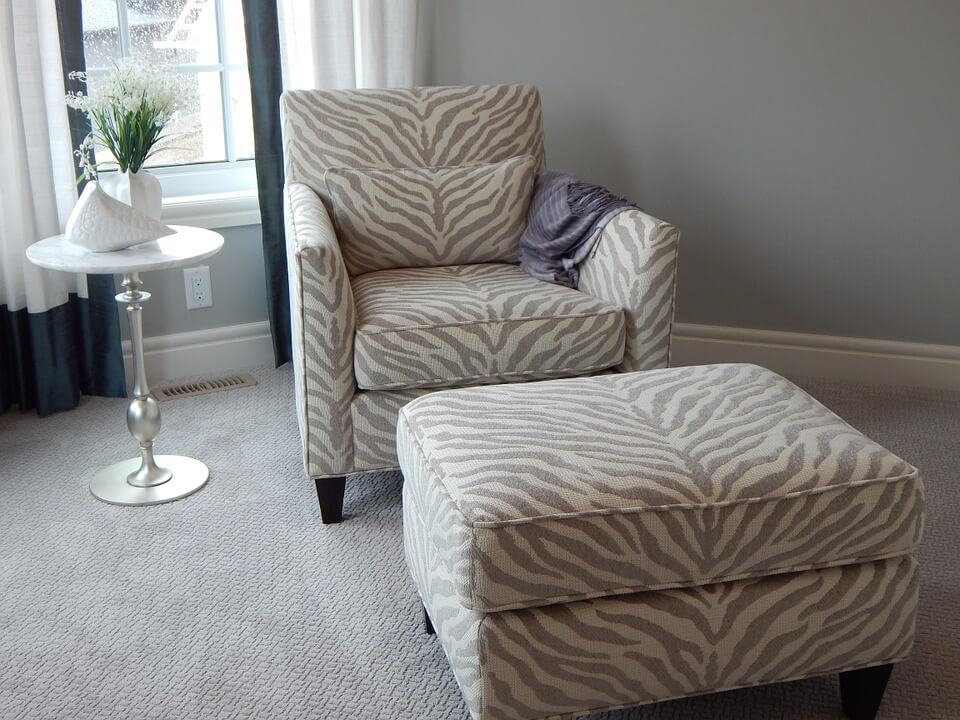 Photo by Pxhere CC0
An ottoman may seem superfluous when you're conserving space, but the right ottoman can actually do wonders for the functionality of a particularly tight room. Choose a footstool that parcels into several different smaller stools for additional backup seating—this option is ideal for those who regularly entertain—or opt for an ottoman with storage so you can get rid of the space-hogging shelving and baskets. Ottomans also add a luxury and comfort that often plays second-fiddle in small places where utility reigns.
6. A Wall Recliner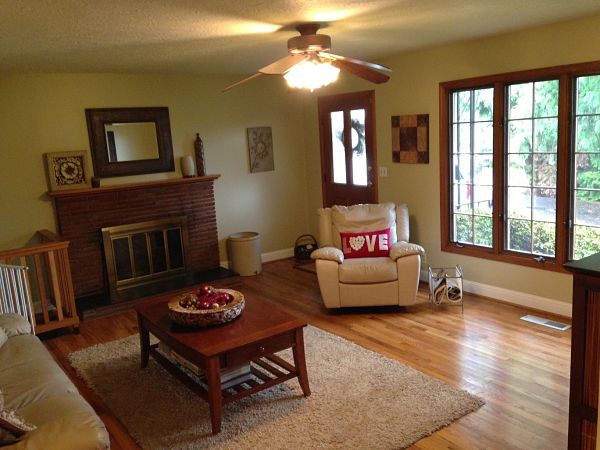 Photo by Pxhere CC0
Otherwise known as a "wall-hugger recliner," these chairs are absolutely ideal for the small space dweller who loves the comfort and luxury of recliners but doesn't have the space to spare. Essentially, they allow you to recline into a comfortable position, even if you have to position the chair up against the wall. Know that some of the best furniture manufacturers actually make pieces designed specifically for small spaces, so don't think you can't get the layout you want just because you're working with a small configuration.
If you have leather furniture, take a look at our guide on how to repair and take good care of it.
7. A Small Dining Table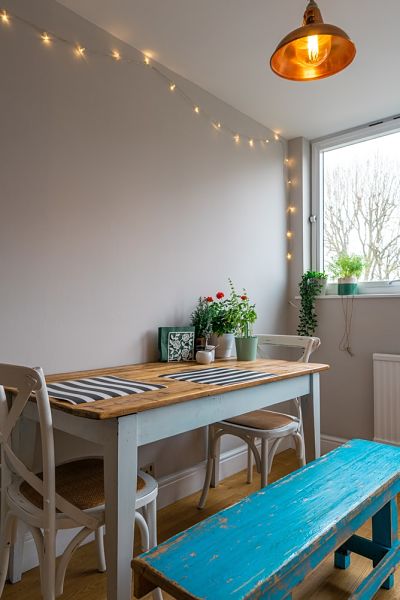 Photo by Mitchell Henderson on Unsplash CC0
Another piece of furniture that tends to get tabled in a small home is the dining room table. But don't underestimate the importance of this seemingly inconsequential staple! A compact, two-person dining table provides designated space for eating, working and other endeavors, effectively transforming your space into a multifunctional one that serves all of your needs. To further optimize the space, be sure to look for dining tables with stools that tuck underneath and out of the way.
Read more: 13 Creative Small Apartment Interior Design Hacks
8. Stacking Stools
Last, but not least, consider reserving a corner or some closet space for a few stacking stools. These stools serve as ultra-compact seating for guests, so you always have enough room for a crowd even if you're seriously limited on floor space. The great thing about stacking stools is that they can be neatly tucked away when not in use, freeing up space for additional storage or seating. They can also be used to complement your urban, industrial, modern or traditional design.
Creating a stylish, comfortable and functional design in a small living space doesn't have to be a huge hassle. The key is to use furniture to take advantage of every single square foot of space. Don't forget to look into layouts and small space design tips if you need more ways to make big use of miniature living areas!
Read more: 5 Rooms That Can Be Conveniently Combined To Save Space
8 Pieces of Space Saving Furniture That Every Small Space Needs
was last modified:
July 18th, 2023
by
Recommended