What are French casement windows, and their advantages?
Are you looking for elegant windows for your new home? Consider installing French casement windows. There's something really charming about this type of window — the wide opening gives you an unobstructed view of the outside, and lets in abundant natural light as well as ventilation.
Want to know why such window types are a good choice for your home? Here's everything you need to know about French casement windows.
French casement windows provide optimum airflow and are a great choice for sunroom windows, bedroom windows, or family room windows. They also work well over kitchen sinks.
A French casement window works anywhere there's enough space to allow the window to open to its fullest. Keep in mind that it's difficult to install such a window in narrow walls as it occupies the size of two windows in one. If you have limited space, you might want to opt for a standard casement window instead.
Read more: An insight into home window installation
What is a French casement window?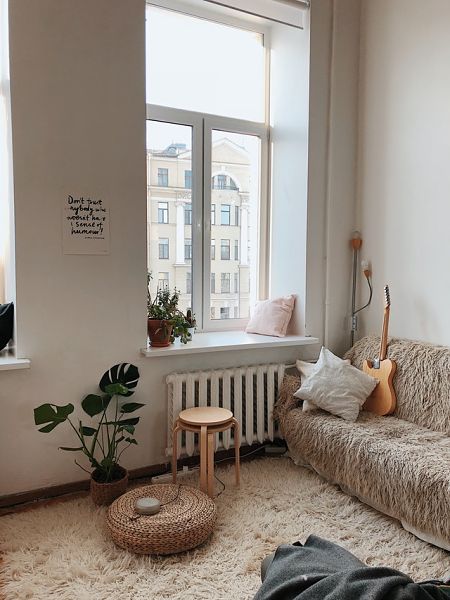 French casement windows comprise two casement windows side by side — opening outwards from the center without a vertical post between them. Both glass panels push out separately to extend beyond your home's periphery.
Interestingly, such windows are called portes-fenêtres in French — meaning 'windowed doors' or 'door-sized windows'.
While these home windows are similar to traditional casement windows, they function essentially like French doors. Both a French door and window consist of two sashes that swing open individually like a door. These are mounted on side hinges but do not have a central mullion to detract from your outdoor view. 
French casement windows visually create a larger open space, and allow for more light, uninterrupted outside views, better ventilation, and the safety of a potential fire escape.
Are French casement windows energy efficient?
A French casement window is a good choice if you want a window that's energy-efficient. The reason is that such a window presses into the sash from all sides, resulting in a very tight fit. This helps prevent any air from leaking out or entering in from outside. As a result, you're able to minimize your heating and cooling costs.
Read more: How to make your home more energy efficient
What is the difference between French windows and French doors?
Many people mistakenly think that a French door and a French window are the same thing — for two reasons. One, the opening mechanism of both casement sashes is the same, and two, some French windows can be tall enough to walk through.
However, an actual French window is much narrower and smaller than French doors. Generally speaking, a French door is full length and features a door handle, while French windows are half-length and have different types of handles.
How safe are casement windows?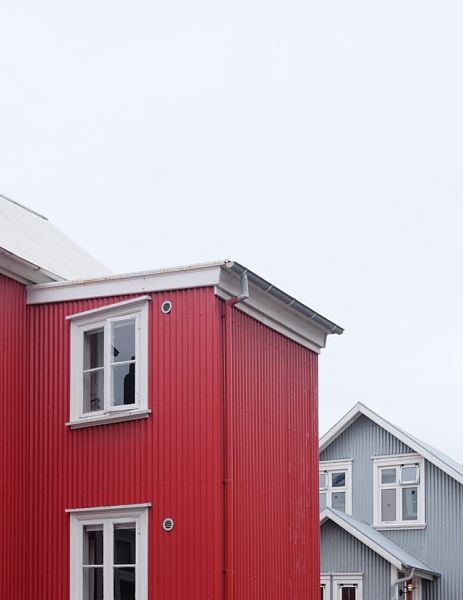 Despite the fact that there's no central dividing post, French casement windows are generally hard to break into. Therefore, they can provide good protection against burglary. Since there's no way to turn the crank open from the outside, an intruder is not able to enter your home through a closed window.
The only way to open it would be to break the glass. If you're really worried about the safety factor of your French casement windows, and your home security, you can install laminated safety glass panes.
French casement window cost
The cost to install French windows is upwards of $120 per window, depending on the window material. The labor cost for a window replacement is between $150 and $270 per window — making the total window installation cost $516 to $610 approximately.
Since these double casement windows consist of individual panes that work in separate directions, the installation is a little more complex than that of single casement windows.
Keep in mind that the total cost for your window project depends on various factors such as the window size, awnings, window glass options — including tempered glass and laminated glass, the type of French window it is, the number of windows to be installed, and the area you live in.
Last thoughts
If you're thinking about replacing your windows or installing new ones, then do consider French casement windows. Especially if you want to enjoy fresh air, good light, an unobstructed view, and energy efficiency.
Plus, such double-hung windows offer a lovely charm; they can beautifully enhance the interior and exterior look of your home.
Read more: How good is window capping for your home?
What are French casement windows, and their advantages?
was last modified:
April 25th, 2022
by
Recommended