A Detailed Guide to Fees When Selling a Home
Selling a home is not an easy process. The average home seller spends an average of between 6 to 10 months to sell a house, and will also have to spend a large chunk of change in the process. If you're in the market to try and sell your home, you don't want to be blindsided by any of these costs. Here's a detailed guide to fees when selling a home to help you be prepared for exactly that.
On average, expect to spend at least 8% to 10% of your home's sale value in the process of selling your house. Let's break down these costs into different categories, so it's easier for you to understand when and why you're going to spend this money.
Pre Sale Costs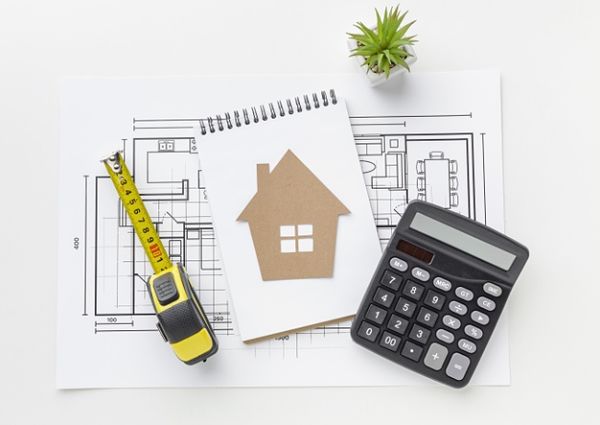 This section deals with the costs that you will have to incur getting your house ready for sale.
1. Cleaning Costs
Before you can list your home for sale or start showing your house to potential buyers, you will need to clean every nook and cranny, including hiring professionals for deep cleaning your carpets, rugs, curtains, and more.
While the actual cost will vary depending on the size of your house, expect to spend between $200 and $400 on average.
Looking to sell your home but don't know what projects are worth the time and effort? Take a look at our new tool!
2. Home Staging Costs
Home staging can be done by yourself with your agent's help, or you could hire a professional stager to get it done. A well-staged home makes impressing buyers that much easier.
Home staging can vary from just decluttering your property, rearranging furniture, and adding some new curtains all the way to repainting your home and buying new kitchen fixtures. On average, this will cost you between $500 and $1,900.
3. Landscaping Costs
While home staging will make your home interiors sale worthy, you will also need to pay attention to your home's curb appeal. First impressions are very important, and the way your front yard looks is one of the first things that potential buyers will notice.
Lawn maintenance, adding flowering plants, and walkway lighting are some of the costs you will have to consider. You may end up spending around $500 or more, depending on the size of your lawn, on landscaping.
4. Pre Sale Inspection Cost
Getting a pre-sale inspection by a registered inspector from the American Society of Home Inspectors will serve you well in multiple ways. The inspection will throw up any major flags with respect to your home's structural integrity, working state of your HVAC systems, electric systems, plumbing, as well as any possible pest infestations. Almost 15% of all home sales fall through because of unsatisfactory home inspection reports.
Addressing these issues will not only make showing your home a breeze, but it will also give you leverage during your closing negotiations. A home inspection will cost you between $400 and $800.
5. Home Improvement Costs
Home improvement costs can include two different aspects. The first aspect is critical and essential repairs and replacements that the pre-sale inspection might bring to light. The second aspect is making improvements in order to spruce up your home before the sale, such as kitchen or bathroom upgrades.
This might put you down as much as $4,000, depending on the scope of improvements and upgrades.
6. Photographer Costs
It is of utmost importance to hire a professional photographer to take photographs that will showcase the best of your house for your online listings.
This is a service that your listing agent should cover. However, if you're using a discount agent, this might cost you between $150 and $200.
7. MLS and Marketing Costs
If you've hired an experienced listing agent, then you need not worry about these costs either. However, if you're selling the FSBO (For Sale by Owner) way, using MLS (Multiple Listing Service) to get your home listing a widespread online presence could cost you between $10 to $70 a week. You could also hire a discount broker to do the job for you for a few hundred dollars.
Sale Costs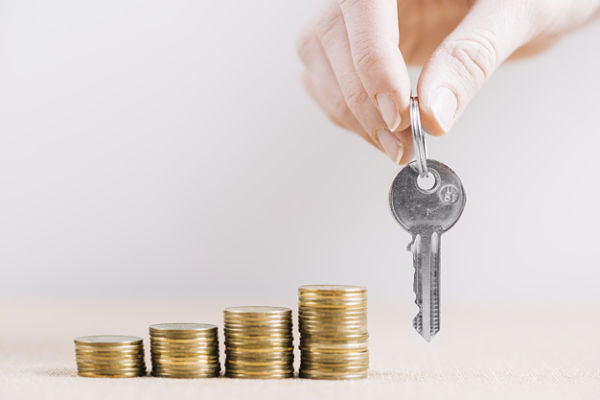 Let's now take a look at the costs you'll have to bear during the sale period.
1. Rent
It is very difficult to buy a home and sell another one at the same time. A lot of homeowners prefer to move out of the home they're selling, so they're not in the way during showings. This will mean renting temporary housing until you've sold your house.
2. Moving Costs
We tend to have a lot more stuff than we generally account for. Be ready to shell out as much as $2,000 in moving costs.
3. Utility Costs
A lot of homeowners tend to leave their utilities on even after they've moved out so that showings and open houses are not affected. Remember to prorate your utility bills to the date of the sale.
4. Rider on Homeowner Insurance
You might need to talk to your insurance agent about getting an extra rider so your home is covered under your homeowner's policy even when you're not living there.
Home Seller Concessions
Very often, you will need to bite the bullet and make certain concessions to sweeten the deal for your potential buyers. Here are some of them.
1. One Year Home Warranty
This is a common bait used to close home sales. A one year home warranty will cost you between $300 and $500 on average and is often an attractive proposition for buyers.
2. Closing Costs
While closing costs are borne by both buyers and sellers, home buyers sometimes insist on sellers covering either all the closing costs or at least a part of them.
While this amount will be accounted for from your profits from the sale of your home, it will mean a discount for the home buyer.
3. Post Inspection Repairs
A lot of home buyers demand an inspection before they buy a house, and demand that the sellers pay for critical repairs before selling.
Not paying for those repairs will either mean a reduction in your property's sale price or may even mean the sale not going through at all. However, if you've preempted this with a pre-sale inspection and home improvement plan, you will have nothing to worry about.
Closing Costs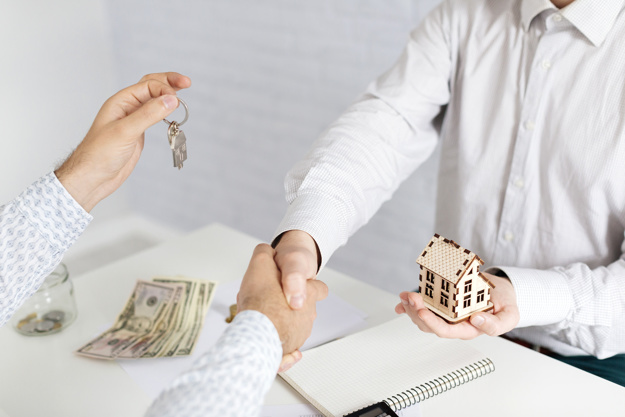 Once you've found the ideal buyer and accepted an offer, here is the next list of expenses that you will have to bear.
1. Real Estate Agent Commissions
If you're selling your home FSBO, you will need to pay the buyer's agent a commission of 3% of your home's final sale price. If you're using a listing agent, be prepared to shell out 6% of the sale price.
However, discussing a lower commission percentage while choosing the right listing agent could help you save some money.
2. Title insurance
This is another thing that home sellers typically pay for buyers, and will be coming out of the profits from the sale of your house.
This could cost you between $1,000 to $4,000.
3. Transfer Tax
Also known as a title fee, the transfer tax you will have to pay will depend on the state you live in as well as your property's sale price.
4. Escrow Fees
These are fees that you will have to pay to the third party firm that disburses funds from the sale of your property. This can include notary fees, office fees, and other miscellaneous items, and can vary from $500 to upwards of $2,000.
5. Property Tax
You will be expected to pay prorated property tax on your house until the closing date, as shown on your final settlement statement.
6. HOA Fees
If you live in a community with a Homeowners Association, you will have to pay them a prorated fee until the closing date, as well as an ownership transfer fee, if applicable.
7. Attorney Fees
It is compulsory to use an attorney for major real estate transactions in 21 states, so if you live in one of those states, expect to pay attorney fees as well.
8. Mortgage Balance
If you're still paying mortgage on your home, you'll have to close that mortgage as part of the closing procedure and pay any prepayment penalty your mortgage company may have specified on your contract.
9. Capital Gains Tax
If you're single and have lived in the home you're selling for over two years, up to $250,000 of your profits from your sale are not taxable. If you're married, your non-taxable profit is up to $500,000.
However, if you're selling the house without having lived there for at least two years, or if your profit margin is higher, then reach out to a tax consultant to subtract your capital gains tax from your profit.
Make a Plan and Stick to It
Now you have an idea of how much it costs to sell a house. That looks like a lot of fees, doesn't it? However, it doesn't need to get confusing. Use this guide as a base, make a rock-solid plan on how you're going to sell your home, stick to it, and we're sure you'll come out with flying colors.
Read more: Blind offer in real estate
A Detailed Guide to Fees When Selling a Home
was last modified:
April 14th, 2022
by
Recommended