Guest bedrooms can sometimes look like dumping grounds for odds and ends. If you can't find space for something somewhere else in your home, a bedroom you rarely use becomes its final resting place.
While treating a spare bedroom this way doesn't matter if it's otherwise unused, it might not leave the best impression if you frequently welcome guests. Transform your guest room with these tips below to ensure a warm and comfortable environment for all visitors.
Invest in quality bedding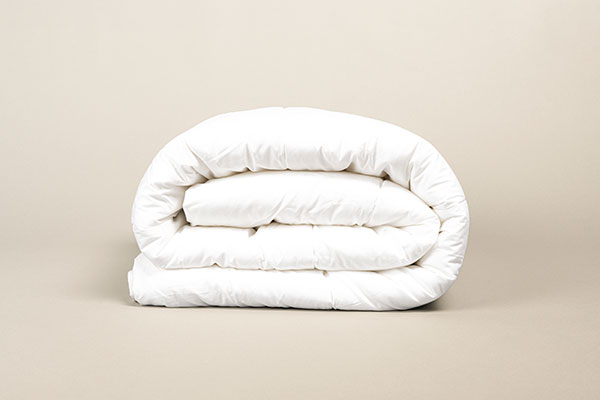 Low-quality bedding sets can impact your sleep. Thin, itchy sheets can be scratchy to sleep on, while light duvets and duvet covers can make you feel cold and uncomfortable. Purchase luxury bedding sets from leading providers like Quince to ensure guest comfort. Prioritize quality materials like luxe sateen, bamboo, and percale, to help them enjoy a quality night's rest each time they stay.
Offer pillow choices
We all have different pillow preferences based on factors like support, firmness, feel, and shape. What one house guest likes might be vastly different from the preferences of another. Cater to as many guests as possible by offering a range of pillow options. Soft, medium, and firm pillows with and without ergonomic support can be an excellent starting point. 
Change the paint scheme
If it has been some time since you last freshened the paint in your guest room, consider performing this necessary task. Explore colors that will make your guests feel relaxed, comfortable, and warm, like off-white, gray, creamy neutral, or hospitable tan.
If you're worried about your color choice appearing too cold or overwhelming, explore a feature wallpaper to break up the monotony of a single color. Wallpaper can also be an excellent way to hide wall imperfections that detract from a room's beauty.
Invest in new flooring
A fresh coat of paint can enhance a room beyond your expectations, but you don't need to stop at the walls. Vinyl planks and hardwood can transform a space. You might also consider carpet if you live in colder climes and want to maximize your home's warmth.
However, it's important to consider your room's use before choosing a particular flooring type. If you regularly welcome pets, children, or rental guests, easy-clean options like hardwood can be more straightforward to keep in excellent condition for longer.
Depersonalize the room
There's nothing wrong with decorating your home with family photos and décor you love. However, a different design approach can be required for guest rooms you intend to rent out short term.
Think about what you would prefer to see in a room you've rented to feel more comfortable. Hang minimalist artwork, empty the closets and drawers of personal possessions, and leave all surfaces free for your guests' own possessions. The more impersonal it is, the easier it can be for your guests to make it their own temporarily.
Every homeowner wants their guests to feel welcome and comfortable when they come to stay. By making some of these changes above, you might ensure your guests' stays are memorable for all the right reasons.
Tips on how to transform your guest bedroom
was last modified:
July 18th, 2023
by
Recommended