Which homeowner doesn't desire a lush garden, just outside their window? The only thing that stops them from owning an enviable yard is perhaps the fear of costly and time-consuming lawn maintenance. If you're one of those who'd rather relax than toil forever — watering, fertilizing, or mowing under the full sun — we have some good news for you. This article lists smart and practical low-maintenance landscaping ideas that will ensure that your piece of heaven takes care of itself. Well, almost!
Looking for home landscaping loans? Kukun provides easy landscape financing.
The fact is, while a front yard boosts your home's curb appeal, it also requires a lot of your attention, money, and time. While you'll not find a completely maintenance-free garden, if you have a low maintenance landscape plan, you can do away with most of the hard work.
Low maintenance landscaping plans include using no-fuss natural elements along with easy-to-maintain man-made elements such as lawn furniture, outdoor patio, and sheds. Such a landscape design can be made even more beautiful by including outdoor lighting, a fire pit, or a barbeque counter.
Read more: 7 Ways to brighten up your backyard with outdoor lights
If you want a beautiful yard without a lot of fuss and stress, here are 10 low-maintenance landscaping tips that will keep your yard looking beautiful, with minimal effort. So, get ready to enjoy your yard — from the comfort of your porch swing!
1. Opt for hardscaping
More lawn area equals more lawn care and more work. Installing hard surfaces — with pavers, bricks, or decorative stones — instead of grass will ensure that the maintenance level stays low with zero requirements for weeding, watering, or re-leveling.
2. Extend your living area
You can extend your home with maybe an outdoor kitchen, a stone patio with a grilling area, an outdoorsy dining table, or a separate fire pit area. That way, you'll have fewer grassy areas to worry about. Just sweeping the area occasionally will help keep your yard looking neat.
Read more: Best patio design plans according to an expert architect
3. Choose artificial grass over the real thing
If you don't want to spend hours each week grooming your lawn, opt for turf or faux grass. Artificial grass no longer looks fake and cheap as it did in the past. Today, the synthetic grass available is made of nylon or polymer, and has varying heights and color gradations. Trust us, your faux lawn will be an absolutely fuss-free ground cover.
Read more: Turf vs grass: Choose the best one for your lawn
4. Get an automatic irrigation system
Your watering routine can be tricky. And, if you're one of those who forget to do it more times than remember, it's a good idea to automate it with a sprinkler system.
You can set up the timer of your irrigation system, according to what's appropriate for the season, and the type of plants you have. In case you don't have underground sprinklers, you can automate the process by buying a timer and attaching it to your hose bib.
Read more: How to prevent soil erosion
5. Buy low maintenance native plants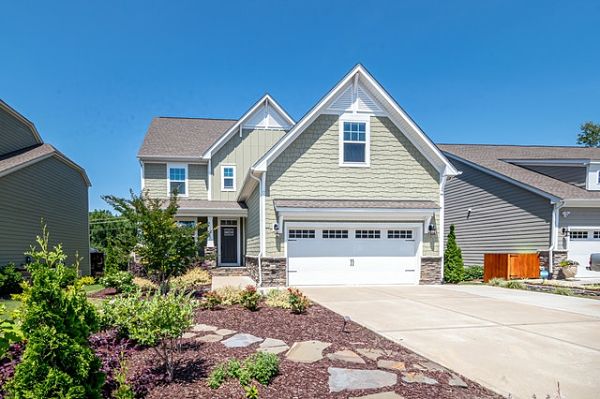 According to experts, plants that are adapted to their environment, aka native species, are a good choice — especially for laid-back landscapers. Native plants require less amount of fertilizer, water, pesticides, and overall maintenance than plants brought in from another region. Such plants grow well on their own — keeping your water and pruning prices down.
6. Opt for drought-tolerant plants
If you live in a region with an arid and semiarid climate (and believe in utilizing water-conserving techniques), you should choose xeriscape landscaping. This method is ideal for reducing or eliminating the need for irrigation.
Xeriscape landscapes need little or almost no water. The natural climate provides whatever little moisture the plant needs. You can try succulents such as echeveria and agave. The shallow-rooting, sun-loving, colorful plants will thrive in raised garden beds. Just keep the soil porous as well as well-aerated.
Read more: 10 Design ideas for your desert landscape
7. Grow perennials
Perennials are plants that give flowers, season after season, year after year. You just have to plant them once, unlike annuals which you ought to change every year. The idea is to mix and match flowering plants so that there's something always blooming in the yard. It will give you a sense of life growing while adding vibrant colors to the yard.
The best blooming choices for summers are black-eyed Susans. Montauk daisies are great for autumn. You can even try lavender for their relaxing aroma and burst of color. It only needs watering once or twice a week.
8. Landscape with rocks and stones
Sometimes, the simplest landscapes are the most beautiful! Just strew irregularly shaped rocks around, or lay a stony garden path, for a more organic vibe. While gravel is ideal for high-traffic areas, natural stones (smoother but less stable) are great for outdoor areas where traffic is lighter. Do remember to keep away errant leaves with a wire-tined rake.
9. Make use of potted plants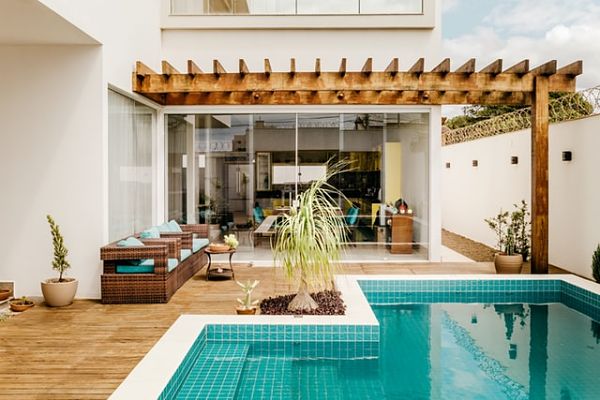 When you incorporate pots into your landscaping, it not only makes the yard more low-maintenance but also versatile. That way, you can organize your outdoor space into different parts — based on the pop of colors you want, using flowers or plant varieties. For example, you can try whites and pinks in the spring and summer season, or yellows and reds in the fall season. Most importantly, pots are easy to move around.
10. Go crazy with mulch
Buying mulch for your yard is one of the best investments you can make. Mulch helps to fertilize your plants and prevents weeds. And, it's low-maintenance because you don't need to mow it or water it. Just replace your mulch during early spring and you're set for the year. Application of the weed-barrier mulch in lieu of grass can reduce your watering needs or landscaping costs significantly.
Planning landscaping for your yard? Try our free home remodel cost estimator!
Last thoughts
Low-maintenance landscaping doesn't have to mean low-appeal, badly-done yard jobs. In fact, sometimes, a minimalist, low-maintenance landscape design can complement your house beautifully. We hope these landscape ideas will give your yard the kind of grandeur you desire, but with minimal effort on your part.
Read more: 15 maintenance tips to prepare home for spring
10 Practical ideas for low maintenance landscaping
was last modified:
May 30th, 2022
by
Recommended