Eight Positive Home Improvement Resolutions for 2021
A new year has dawned upon us, and with it, comes a list of new year's resolutions. Some of us, like me, promise ourselves that we will eat healthier and exercise more this year. Others, that we will spend more time with their families. Whatever our resolutions may be, the prevailing theme remains positive changes.
Let's spread some of that positivity to our homes as well. Here are eight positive home improvement resolutions for 2021 which we've collated that we hope will inspire your resolutions for your home.
Home improvement resolutions for 2021
1. Make your home safer
Sure, you've got the latest in home security systems, but when did you last check your home for radon?
Radon is an odorless and colorless gas that causes as many as 20,000 lung cancer deaths in the US every year. Fortunately, you can get home testing kits for radon for as little as $20 from your local hardware store.
Carbon monoxide emissions are another thing you ought to have on your safety checklist. The build-up of this hazardous gas can be caused by something as simple as your chimney malfunctioning. Tests for this are also affordable, costing around $40.
2. Make your home more energy efficient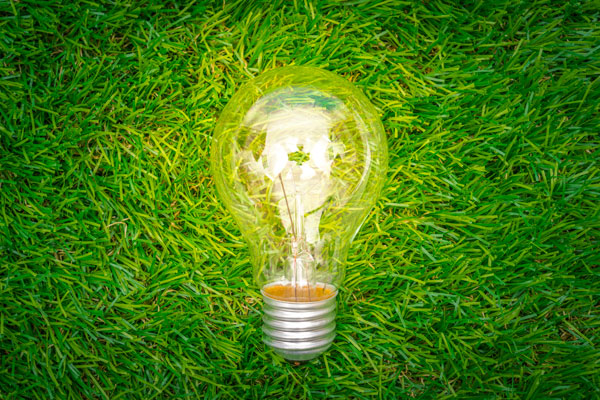 You don't need to invest in a solar panel set up and a Prius to make your home energy efficient (although that's not entirely a bad idea). There are simpler ways to save money on utility bills and reduce your carbon footprint.
Servicing and maintaining your HVAC system is a good place to begin. Energy audits will show you that heating and cooling systems take up a large part of our energy bills.
Next, switch to LED bulbs exclusively, considering they last a lot longer and use less power than incandescent bulbs.
Make sure to always turn off your lights, air conditioners, fans, and other electrical fixtures when not in use.
Check your house and make sure it doesn't have any drafty windows or doors.
Replace your old shower heads with new low flow options. The possibilities are positively endless.
Reduce the number of plastic bags you use by reusing them and carrying your own bags when you go to the grocery store.
3. Make your home more family-friendly
If there's one thing the pandemic has taught a lot of us, it is the importance of cherishing our time with our families and loved ones. That ought to be inspiration enough to make your home more family-friendly.
Whether it is refurbishing your family room to allow for more entertaining, planning a kitchen remodel to include a brand new island that the family can eat at, adding a backyard pool, or even making a new play area for your children, there's a lot you could do that will help you build more amazing memories that will last you a lifetime.
4. Get that home office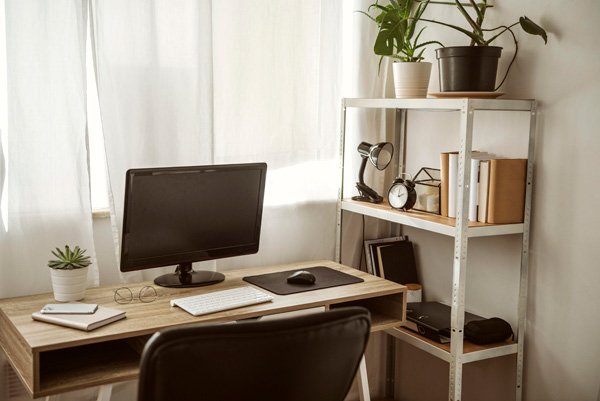 Working from home seems to be the new norm for a lot of industries, with a lot of employers realizing that the pandemic actually saved them a lot of money in infrastructural and logistic costs, among other things. This makes now the perfect time to get yourself that perfect home office.
Make sure you choose a place that gives you the privacy required to work productively while still allowing you the benefits of being home, such as family meals and togetherness.
5. Transform your backyard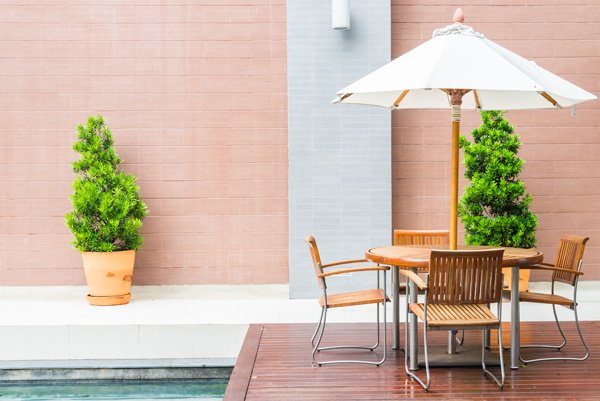 Transform your backyard to help you enjoy the outdoors better. Once again, your options are endless.
You could create an outdoor meditation space for you to calm your mind and become one with the universe.
You could add an outdoor kitchen to take your weekend entertaining up a notch this summer.
A backyard pool and maybe even adding a firepit wouldn't be amiss.
The kids need a new play area? Make a weekend project out of it.
6. Add some green
Refresh the interiors of your home by adding some beautiful indoor plants to the decor. Not only do they look awesome, but plants will also keep the air inside your home cleaner.
Ferns, the snake plant, Dracanae, and indoor rubber trees are just some of the many options you can consider.
7. It's time to declutter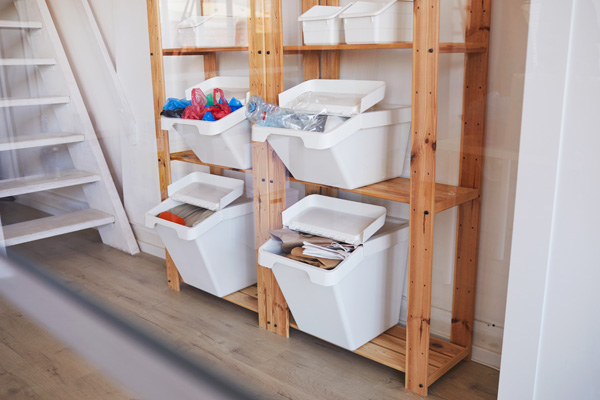 We all tend to hold on to stuff we don't really use anymore, and very often, we don't even know why! Clutter only takes away from the visual appeal of your home.
Go room to room this new year and methodically put away stuff you no longer need, be it clothes, furniture, or even old toys.
A yard sale is a great way to get rid of that stuff and maybe make a little money for small renovations. Or you could simply donate everything to charity and sleep better knowing you've given something back to the community.
8. Stick to a maintenance schedule
We may be mentioning this last, but it is probably the most important. Some of this, you can do it yourself, others may need professional help.
Keeping a clean home is a great beginning point. Doing the dishes daily, clearing clutter, weekly cleaning, laundry schedules, and window waxing are some of the stuff we ought to do anyway. Make some of these family activities, so that you engage the whole family, teach the kids responsibility, and don't exhaust yourself.
Getting your HVAC systems inspected, repaired and if needed, upgraded off-season is a must for you to survive the warmest and coldest months.
Checking your home for leaks and drafts is another must-do. Addressing these issues while they're not major problems will save you a ton of money in the long run.
Finally, ensure you stick to the schedule you make. That way, you will not feel overburdened and your home will always look and feel at its best.
Eight Positive Home Improvement Resolutions for 2021
was last modified:
January 8th, 2021
by
Recommended