Your basement isn't just a utilitarian space. It also adds immense value to your home. In case you're planning a home remodel and wondering how much does it cost to finish a basement, you've come to the right place. This guide will tell you everything you'd ever want to know about the average cost to finish a basement.
So, let's begin straight up with the answer. The average cost to remodel a basement of 700 to 1,000 square feet ranges between $6,000 to $19,000 approximately. This price can vary a lot, depending on your geographical location, quality of materials used, the total square footage, and labor costs.
In the real estate market, a finished basement can add substantial value to your home. Did you know, the return on investment aka ROI for refinishing your basement can be as high as 69%! No wonder, finishing a basement is a good investment.
You can finish a basement to suit your requirements — which includes converting it into an in-law suite, a bathroom, a laundry room, a wet bar or pool table, or simply increasing its functionality. And, more often than not, your sump pumps, furnaces, and HVAC systems reside here.
Read more: Basement remodel financing: How to finance finishing a basement
What is the average cost to finish a basement?
Basement refinishing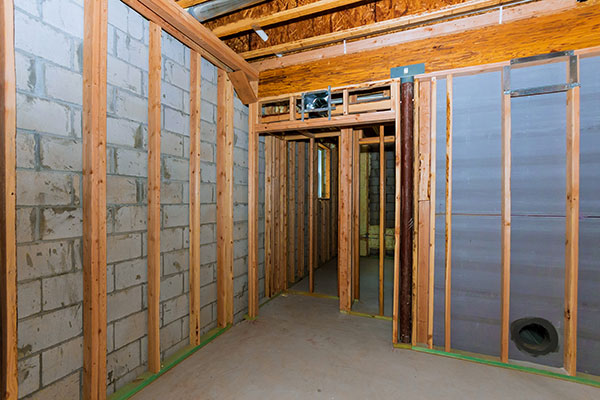 The process of basement finishing means taking up a totally unfinished space, usually with just a bare concrete floor, and then converting it into a functional living space by adding framing, sheetrock, and other required elements. And if you did not know already, this process is often much cheaper than an all-inclusive finished basement remodel. Why? It is always costlier to demolish and remodel than to simply start any home improvement project from scratch.
A basement finishing job includes the following tasks — framing, mechanical installations, installing walls and ceiling, finishing floors, painting, and wallpapering. As we already mentioned, a basic finishing project ranges from $6,000 to $19,000. However, if you have a larger area, the costs may be much higher.
Does A Basement Kitchen Add Value To Your Home? Let's find out!
Basement remodel
This process involves taking up an already finished basement and then converting it into an altogether different space. The approximate basement remodel cost can range anywhere between $10,000 and $30,000, varying according to labor and material costs. Tasks involved in basement renovations include — the demolition of existing walls, upgrades to wiring and addition of HVAC systems, plumbing, whether you are adding a kitchen, etc.
A remodel generally takes place after a basement has been finished. However, if you remodel your new, unfinished basement, then you can save quite a substantial amount of money.
Factors that determine the average cost to finish a basement
Your basement finishing cost or basement remodel cost will depend on the following major factors:
Size
The average cost to finish a basement of dimensions less than 700 square feet ranges from $5,000 to $15,000, for sizes between 700 to 1,000 square feet, the price ranges from $8,000 to $18,500, and for more than 1,000 square foot basement, the price ranges from $15,000 to $35,000.
These are just the basic-level basement remodel costs. Your final price will include the ceiling, flooring, and other features as well.
Framing
The process of basement framing involves installing wood frames and studs to create a boundary for the remodeled space. The primary material costs involved here are the charges for wood and other related hardware. The average cost ranges from $1 – $2 per square foot. Keep in mind that framing an unfinished basement can be the most expensive part of the remodeling project due to both the labor and lumber costs.
Drywall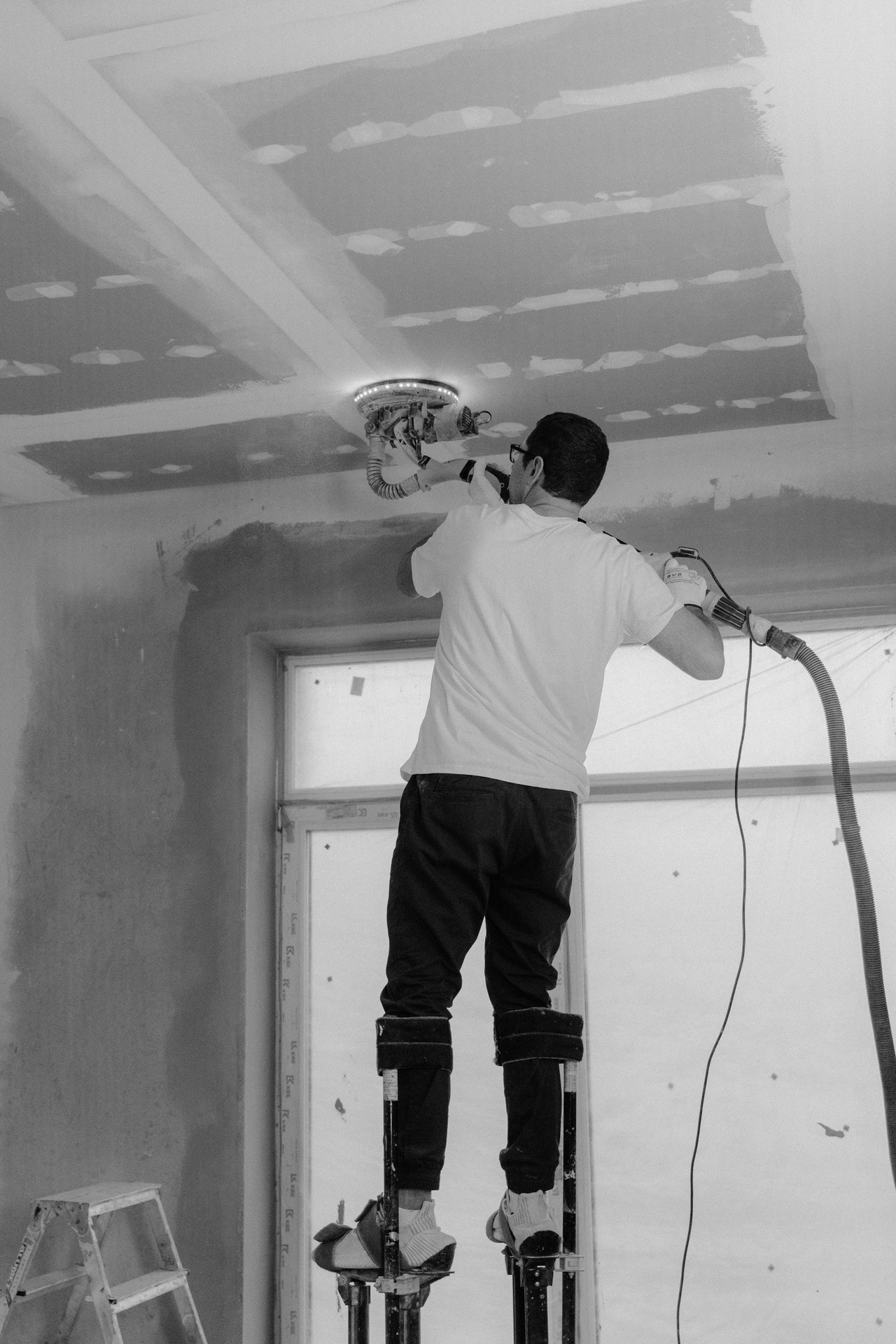 The primary function of any type of drywall is to attach to the frame and secure the base for walls and the ceiling. Standard drywall panels will usually cost $10 to $20. However, this price can again vary, depending on the special features included on the drywall, its thickness, and the accessories required to install it.
Basement flooring
Next comes the floor. Once you have laid down your basement flooring surface, you can decide on the type of flooring material. Standard carpet floors may cost you around $1,500 to $2,000, wood may cost between $4,000 to $5000, tiles can range from $1,500 to $2,000, and vinyl may be priced between $300 to $500.
Permit
When you touch the electrical or plumbing of any space, you will require permits. If you fail to secure the proper permits, your remodeled or finishing tasks can be removed. And you will end up paying more in the long run. Even insurance companies don't accept claims without the presence of a valid permit. Check your local building codes and make sure to get one. It will cost you approximately $40 to $60.
Foundation
Before finishing your basement, check the foundation. If your foundation is worn out and damaged, you might need to raise it up — a job that requires expert professionals.
Hiring a licensed general contractor will come at an added cost. You might want to save money by attempting the work yourself but it can be a tedious task managing everything and making sure that the construction is up to code. Also, consider basement waterproofing, which can cost you anything between $300 to $500 and needs to be done perfectly.
Looking for a licensed professional? Let Kukun help you hire the best.
Read more: How to estimate a remodeling job
Purpose of the basement
You might be finishing your basement for several purposes — to convert it into a bathroom, game room, workspace, or half bathroom. The final purpose for which you will use the room also affects the average cost to finish a basement. For example, if you are converting it into a full bathroom, expect to pay anything between $10,000 to $15,000.
Here are some of the ways that you can utilize your basement. Keep in mind that your average cost to finish a basement will increase accordingly.
Playroom

: A playroom will require kid-friendly features such as soft carpeting, bright wall colors, and storage for toys. You will also need open areas to allow the children to run around and space for larger toys such as playhouses or tents.

Entertainment room

: Think home theaters for the ultimate audiovisual experience. Factor in plenty of seating arrangement — centered around a large TV or a projection TV with a large screen.

Wet bar: Having a wet bar is the perfect way to entertain your guests. Keep in mind that you will need the plumbing system and the electrical system to be in place. A half-bath will be a welcome addition.
Recreation room

: If you have teenagers in the house, they would love to spend their time in a rec room — with a video game system and stereo system. You might want to add a small fridge and a microwave in here.

Home office

: A basement provides the perfect retreat from the noise of a full house. In a

home office

, you can work undisturbed. You will need a computer, a desk, some power outlets, sufficient lighting, and good ventilation with temperature or humidity controls.
Laundry room

: A laundry room would typically have cabinetry for supplies, a table for folding and sorting the clothes, a drying rack, and a utility sink.

In-law suite

: If you have an elderly parent or adult child moving in with you, a basement can provide the much-needed space. Design your basement in such a way that it accommodates a small bedroom, living room, and bathroom.
Conclusion
A finished basement adds value to your home, with a return on investment or ROI reaching up to 69% of the costs incurred in the remodeling project. Prospective homebuyers usually give preference to a home with a basement (with well-installed egress windows) and may even increase their offer if they find that the basement has been recently finished or remodeled.
A basement finishing project enhances the value of your property, without you having to spend thousands on an extensive remodel. Therefore, check your budget and limitations and analyze if this project is profitable for you. And then take a call.
Read more: Basement Window Replacement: A Complete Q&A Guide
How Much Does It Cost To Finish A Basement?
was last modified:
October 11th, 2022
by
Recommended