One of the best parts of renovating the bathroom is getting to create a new heating system. A major downside to the average bathroom is how poorly ventilated and heated the room is. Between the tile, the porcelain, and the metal, the bathroom is often the coldest part of the house, especially in winter.
Choosing a bathroom heater can be tough. To keep your feet and buns warm during even the chilliest of days, consider these six bathroom heating ideas when performing a bathroom renovation.
Speaking of renovating, if you are thinking in a full remodel, try our free estimator tool to see how much your bathroom remodel would cost!
1. Heated Towel Racks
Perhaps one of the greatest inventions for individuals who get cold easily is the heated towel rack. These racks are designed with a heating mechanism inside the bars, using warmed water or electricity.
One of the benefits of these racks is that they take up little space. They also function as a combination room heater, towel heater, and even towel dryer.
For people who have small bathrooms, the towel rack is often one of the best choices. It does not take valuable floor space and can be installed directly to the wall where a current rack or bar hangs. They are even made of different metals, such as steel, stainless steel, and aluminum.
Creative types who would like to decorate their bathroom further can also choose from finishes like polished steel, chrome plating, and lacquer.
2. Heat Lamps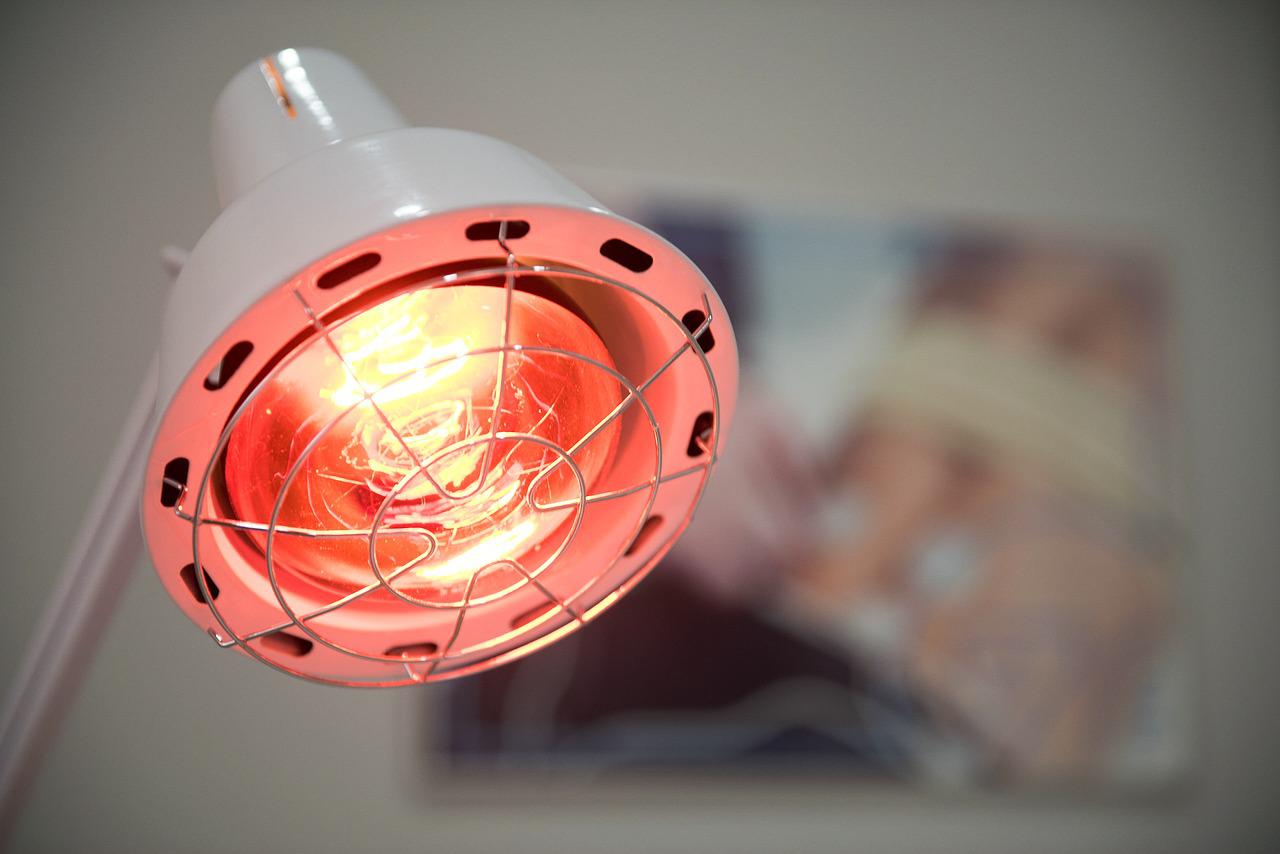 If you are focused on saving space but would also like to illuminate your world, consider a heat lamp. This device uses a special incandescent light bulb to supply heat as well as light. This creates a brighter, more comfortable environment in any bathroom.
One benefit of the infrared heat lamps currently on the market is how they use little energy. They connect to an electrical outlet or wiring and use the consumed energy to produce heat with light as a secondary benefit.
The lamp can be installed directly in the ceiling or against the wall. Also many have swiveling heads so you can control where the heat is directed.
One thing to note about these lamps is that the heat is often concentrated in one area, making them great for cold winter days when you want to warm up fast.
Take a look at our guide on Upgrades In Bathroom Appliances That Will Boost Home Value
3. Heating under the Floor
Radiant floor heating is one of the most luxurious options available for the average individual. With these floors, mechanisms underneath the tile supply a constant flow of energy-efficient warmth to keep your toes snug.
The system can use electricity or be water-based, and you can pick which varies depending on the current layout of your home. The only downside is that radiant floor heating calls for some of the most extreme renovation out of the options on this list. The system can also be quite expensive.
However, having a heating system underneath the floor also comes with numerous benefits. You never have to worry about warmth being centralized in a single location and don't have to waste as much energy as you would when running a traditional radiator.
There are no cold spots, most systems can be controlled with either a wall or Wi-Fi thermostat, and you get extra design freedom.
If you think radiant floor heating is limited to certain materials, you would be wrong. Thanks to modern technology, your inner designer can choose between vinyl, tile, stone, laminate, wood, and even carpet.
Want further information on heating floor systems for your floor? check our guide on things to know for a floor heating system at home.
4. Wall Heat Banks
Heat banks are also called storage heaters. These systems are electrical heaters that store thermal energy at night and then release it during the day. The goal of these heaters is to utilize energy when it is less expensive and to then transfer it during a time when you don't want to waste your heating bills.
The bank sits against the wall and works in a similar manner to a radiator.
Unlike the other options on this list, which tend to be more flexible and creative, the wall heat bank's best feature is its affordability, especially for people who live in more expensive areas. Instead of being gouged by energy prices during the day, you can instead take advantage of cheaper options at night.
How To Find The Right Showerhead For Your Bathroom? Let's find out!
5. Sealed Windows
When performing renovations in any room of your home, it's important to make sure all of your fundamentals are in order. If you have been experiencing a cold bathroom, your renovation is an excellent opportunity to make sure any bathroom windows are sealed properly.
To do so, all you need to do is make sure the pane is properly caulked so cold air is not getting inside. If the window still appears cold, consider placing plastic over the glass.
Of course, some individuals who do have windows in their bathrooms choose to renovate the room by eliminating them entirely. This helps save on energy, increases bathroom privacy, and can increase the warmth of the location by limiting how much heat escapes.
6. Space Heaters
A space heater is one of the simplest and easiest ways to keep your bathroom warm after a renovation. Space heaters are portable devices used to warm an area that has poor ventilation or no connection to the regular HVAC system.
When renovating, a new popular trend is to make a small shelf or cabinet where you can place a space heater and plug it in without the danger of water.
Most space heaters are electric and will therefore use electricity to generate heat. You control when the device is on and off and can pick the temperature and where the majority of the warmth is blasted. These are a great option for someone interested in affordability and flexibility.
Bathroom Heater Guide: Understanding the Benefits and Types
Conclusion
If you're tired of having cold feet or shivering after a shower, then consider renovating your bathroom's heating system along with your next home project.
Although it can be tempting to keep the renovations as simple as possible, there is a lot to be said for taking a leap and investing in a system that will last for decades. Just remember to consider your budget and whether you want something efficient, affordable, durable, or powerful.
Read more: Bathroom air conditioner
Six Bathroom Heating Ideas for Your Next Renovation
was last modified:
September 28th, 2022
by
Recommended