When it's time for homework, does your kitchen resemble more of a classroom than a regular dining area? If you said yes, then you definitely need new desk setup ideas. No more paint oozing from your favorite table, and no more notebooks are getting in the way of your breakfast, lunch, or dinner. Here is how you can reclaim your dining space and create a stylish spot for your kids to do their homework.
6 Cool Homework Station Ideas for Kids and Teenagers
Creating a homework space that both kids and teenagers will enjoy is not as hard as you'd think, even in Canada, where some furnishing can get really expensive.
Plus, you won't need much help to make it work if you know the right tricks. That's why we've decided to make the ultimate DIY guide on how to make homework easy with a few cool homework station ideas your kids will love. So, let's get right to it.
1. Find a Good Spot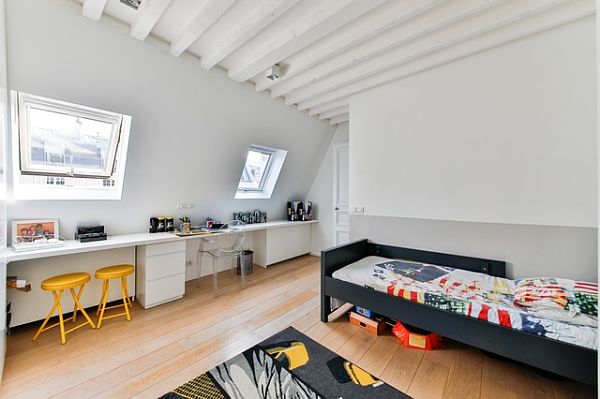 No, we are not talking about the dining area but a spot where your kids can relax and focus on doing homework. Find an empty space in your kid's room and add a new desk. This will be a dedicated area completely away from all the noise and hustle that's going on in the kitchen. In the end, you will be creating a homework space kids will love to use. You can place the laptop there for when they have to do some online research or when looking for someone to do my homework for me online. Not only will you be limiting the distractions, but your child will also feel less stressed and more focused.
If you are looking to renovate your bedroom, feel free to use our cost estimator tool. It's easy to use!
2. Add a Personal Touch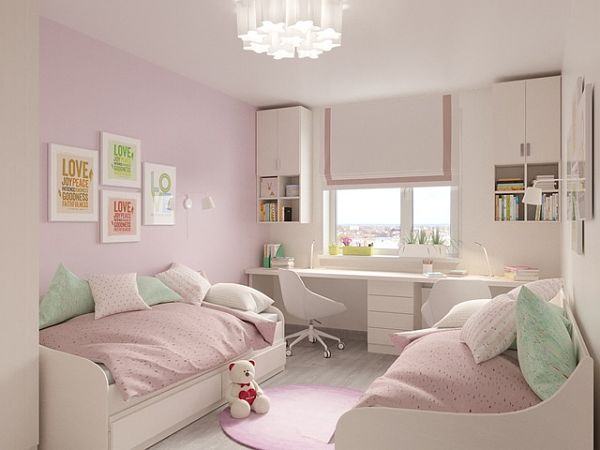 If you have multiple kids, and you are planning to add a long desk, you can always create a unique section for each kid. For example, print out a cushion with your child's initials and place them on the desk chair. That way, you will create a caddy section everyone will enjoy. Even though they will be sharing a study desk for teenagers, you will be creating a homework space that will feel like their own. When searching online for writing a college assignment, this sort of privacy will give the space a nice vibe.
Read more: Kids Room Design That Encourages Curiosity and Creativity
3. Use Bright Colors, Themes, and Patterns
No one wants their study desk to look dull. That's why one of the coolest desk setup ideas is to add patterns, colors, and themes. By doing that, you will automatically create a more appealing section for kids. Make the colors pop; add a neutral blend and liven it up with some texture and décor. It's hard to go wrong with color.
Further info? Take a look at these 6 Kids' Room Colors that are Fun and Interesting
4. Keep a User-Friendly and Simple Design
Unless you want to keep cleaning the desk after your child uses it, make sure not to add too much clutter. It's nice to have plenty of décors but mount it on the wall so it won't take too much desk space. This is basically another room organizers DIY tip but tailored more towards practicality. A study desk for teenagers can easily get over-cluttered, so the simpler, the better, especially if your kids are always messy.
Read more: Beautiful teen room designs by architect
5. Room Organizers DIY for a Clever Homework Station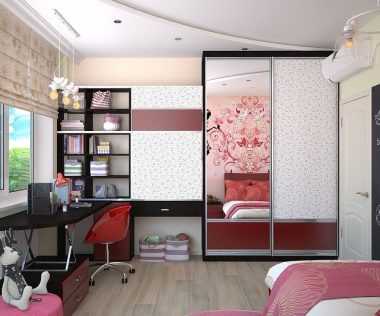 These desk setup ideas are not just about making your homework station look pretty, but efficient as well. You need to make the space as functional and possible. So, add some space-saving elements to fit all the textbooks, crayons, printer, tablet – anything you'd be using when writing a school assignment. You don't have to pay too much for tools such as these either. Instead, you can get a homework organizer, add jars, boxes, and shelves that will fit all the school tools.
Check out these Cheaper Ways to Create a Stunning Kids Bedroom that Lasts
6. Ask Your Kids to Share Their Homework Station Ideas
Kids love to be engaged in the planning process. The more you include them in your remodeling, the more likely they are to fall in love with the finished piece. It gives them a sense of achievement and a way to express their tastes. So, let them pick a color, choose between a decoration item or a picture. They will liven up the place more than you can actually imagine.
Read more: Childproofing your home
Final Thoughts
Creating the ultimate homework setup is much easier than it seems. When done right, it will help your kids create a good habit of learning and spreading out their school materials without squeezing in too much. With these desk setup ideas, you will be creating a homework space children will call their own.
Take a look at these guide on How to Organize a Productive Study Space for College Students
How to Set Up a Perfect Homework Station at the Children's Room
was last modified:
December 28th, 2022
by
Recommended