Here's what not to fix when selling a house
Selling a house can be a time-consuming, gargantuan task. And, is pricey if you're planning to fix or replace a hundred things before listing your home on the real estate market. After all, your aim is to make your house ready to sell and attract a home buyer quickly. But, is updating your home worth the effort and cost? To help you decide which home improvement projects are worthwhile and which are not, here's a list of what not to fix when selling a house.
The fact is, investing a lot in improving your home's condition before selling it is not always a smart idea. You may end up spending much more than the gain in added value.
Also, keep in mind that factors that make a home unsellable are often the ones that cannot be changed. These could be the house's location, limited square footage, very low ceilings, lack of parking space, absence of a backyard, a faulty floor plan, or poor architecture. These are also often the most common reasons for a property not to be sold. You cannot upgrade such flaws away no matter how hard you try. And, cosmetic changes do not always make too much of a difference anyway.
So how do you decide what not to fix when selling a house? Well, we have a list of projects that can be avoided at the time of a traditional sale. But, before you go ahead, you must ask an experienced real estate agent. They will prevent you from overspending on upgrading things — things that don't make a difference to your home's value.
Keep in mind that every home, neighborhood, and real estate market is different. What works in one neighborhood could be a waste of time and money in another.
Read more: What is the most effective way to sell my home online?
Another question to ask yourself before making any changes is, will you recoup your remodeling cost? Well, it depends on your location. For example, if you plan a major project such as a kitchen remodel in a neighborhood, you may only get back half of what you spend. But in some other areas, upgrading the kitchen may be an absolute must if you're unwilling to accept a lowball offer.
It's best to consult your local realtor to evaluate your home's value, compare the properties in the area, and calculate the return on investment (ROI) to see if the renovation makes financial sense.
Remember that if your property has a major, unfixable flaw, there might not be a point in spending unnecessarily on an expensive renovation in the hope of regaining its lost value.
There are some things you should avoid spending your hard-earned money on. Here are some fixes and upgrades that according to most realtors are best skipped at the time of selling your house.
What not to fix when selling a house
1. Fixing cosmetic problems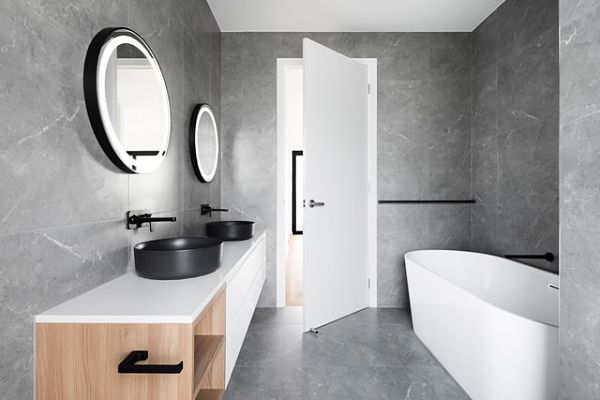 In every house, normal wear and tear such as minor cracks or scratches in tile flooring or outdated bathroom vanity are to be expected. Unless there's a serious issue or a cause for concern, there's no need to do anything about it.
When deciding which cosmetic issues to address, you should consider the amount of time and money they'll take to fix. Instead of investing a huge amount in such upgrades, you may be better off lowering your sale price accordingly.
Also, you may want to consider quick fixes that take minimal money. These upgrades may include improving untamed landscaping to enhance your home's curb appeal.
2. Making partial room upgrades
If your bathroom sink faucet is dripping or the kitchen countertop looks dated, it's better to simply let it be — unless you're willing to remodel the whole kitchen and bathroom. An even worse idea!
Keep in mind that a partial remodel never looks good. Plus, you end up not adding any significant value. What's more, it may look as if you're trying to hide a flaw rather than just updating it. And, that brand-new granite countertop will only highlight the older kitchen cabinets.
3. Repairing driveway or walkway cracks
While most real estate agents recommend improving your curb appeal to increase the home's resale value, keep in mind that improving curb appeal doesn't mean fixing superficial cracks and holes.
Trust us, a driveway hairline crack isn't going to scare off a potential home buyer.
Read more: A seller's guide on how to sell a home quickly
4. Fixing minor electrical issues
Unless you have exposed wires, sparking outlets, or dangling light fixtures which need your urgent attention, you can skip minor electrical issues such as a wobbly socket or a non-functioning light switch. Most home inspections don't even mention such minor problems.
5. Repainting in trendy colors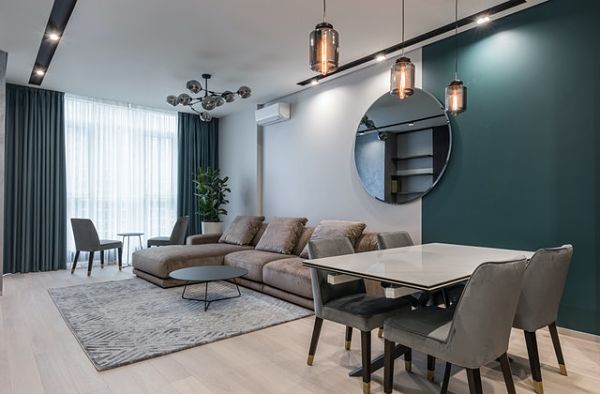 Do not paint your walls in bright colors that can be jarring. These color trends disappear as quickly as they appear. Plus, they might not appeal to potential buyers anyway.
If you must paint, to refresh the look of your rooms, it's best to use neutral colors. Keep in mind that the buyer will want to paint the house in hues they like.
6. Dealing with building code issues
While building code issues in older homes can cause problems, there's no point in spending thousands of dollars in getting your home up to code standards. The home inspectors will address all the building code items or any water damage issues in the inspection reports. The buyer can upgrade the house to current standards, later.
Read more: Investing in real estate
7. Replacing removable items
There's no requirement to replace something that can be easily removed. So if your window treatments and window valances are old, it's better to take them down than replace them altogether.
Keep in mind that the average cost of window treatments is around $715. Why bear the extra cost, when the new occupant may want to customize their home décor according to their liking?
8. Getting rid of old appliances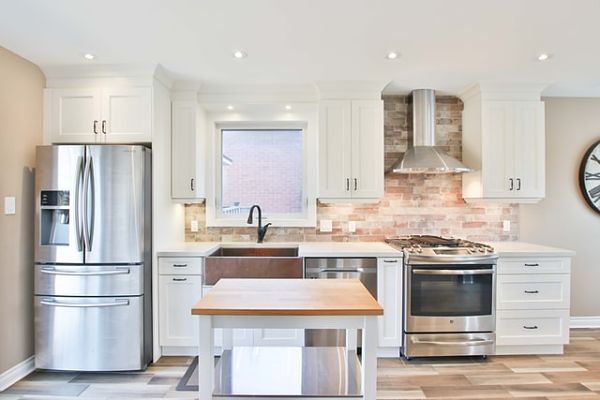 You shouldn't blow tons of cash on buying brand new appliances to replace the outdated models. Instead, you can save money by opting for used, working appliances that cost much less. A good way to go about it is by visiting online marketplaces for the best bargains and deals.
9. Renovating beyond your neighborhood's norm
A house that fits in perfectly in its area fetches a better price. For example, if all the houses in your neighborhood are beautifully furnished and landscaped, then a similar home improvement project can be worth the extra cash. But if your house looks a little too much for the neighborhood, with a beautiful lawn and expensive bushes, you may not get the ROI you're hoping for.
Read more: Why my house is not selling in hot market?
Last thoughts
If you think you'll get multiple offers because your home looks straight out of a magazine cover, think again. It might not always be true. A potential home buyer will be more concerned about the convenience the place offers rather than its aesthetics.
You, as a home seller, may be familiar with your house's flaws but the homeowner might not be bothered by them. So, instead of getting overwhelmed when preparing your home for sale, it's best to skip unnecessary upgrades and home repairs. Your goal should be to showcase your home's true potential, not make it look too perfect.
Here's what not to fix when selling a house
was last modified:
November 2nd, 2022
by
Recommended