Steps to Selling Your House: Listing to Closing
Thinking of selling your property, but don't know where to start? You're not alone. Most home sellers spend considerable time just thinking about listing their house. And, get confused about the home selling process along the way. Well, this article will make the process easy for you by listing out the steps to selling your house.
Whether you hire a real estate agent or sell your home yourself (for sale by owner or FSBO), these steps will prepare you for the road ahead. And make selling your home easy, quick, and less stressful.
Keep in mind that selling your existing house before buying a new home is beneficial, especially if you need to access your current home equity and are selling in a buyers market. The only downside will be that you will require temporary housing before buying your new house.
So, if you're thinking about putting your home on the market, perhaps because you need a bigger/smaller house or you're relocating, you will be more organized regarding the right action to take.
Although certain details of the home selling process may vary a little depending on your geographical location and real estate market, this checklist will serve as a general guide regarding steps to selling your house. So, let's begin!
1. Hire a listing agent who knows the market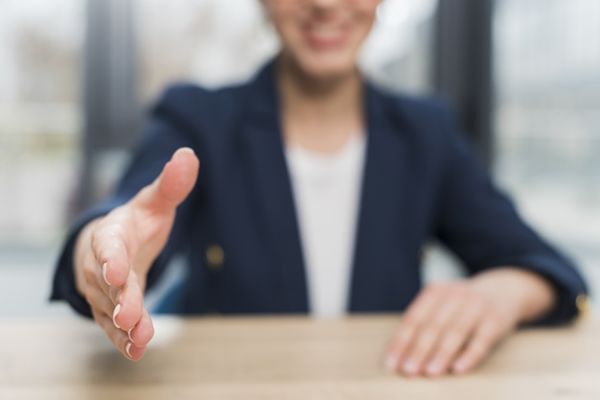 A real estate agent represents you and looks out for your best interests. They will ensure that your house is marketed to the broadest audience and gets the best buyers' offers as well as closing.
Needless to say, you need to hire the best listing agent based on experience and rating. The right way is to interview at least three agents before reaching a decision. Ask them questions regarding your listing agreement, listing timeline, and their commission.
You can look up their online profiles, their on-ground experience, the number of sales, how and where they market their listings, and other details.
Looking to sell your home but don't know what projects are worth the time and effort? Take a look at our new tool!
2. Assess your home's worth
The biggest mistake a seller can make is to overprice their home. It's best to keep the price in line with the other sold homes in your neighborhood. An agent will help you with a comparative market analysis report to price your home accordingly.
3. Set a timeline for selling your home
Selling your house is a huge task that can take two to four months — or longer depending on the local market conditions. The process involves researching real estate agents, getting a pre-sale home inspection, identifying any structural or mechanical problem areas, scheduling the necessary repairs, deep cleaning, and staging the house.
Experts believe that the best time to buy or sell a house is around the spring season.
4. Get a pre-sale home inspection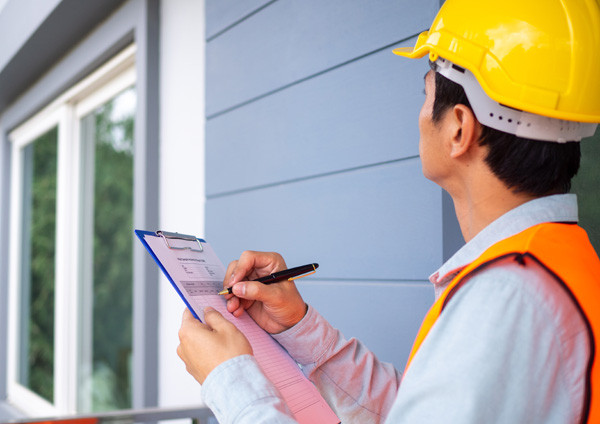 Although a pre-sale home inspection is optional and may cost a few hundred dollars, it's a wise investment. It helps you identify any structural or mechanical problems before you list your home for sale. It's always a good idea to be alert in advance regarding issues that any buyer may flag later.
Stay a few steps ahead of the buyer and complete all repairs and other home prep work before the house hits the market. This will speed up the selling process considerably.
Looking for a licensed professional? Let Kukun help you hire the best.
5. Prepare your house for sale
Get your home ready to sell. Remember, that a buyer's first impression of your house — usually made in the first three seconds — can make or break your home-selling chances. Make those seconds count. Here's how to sell a house fast and for a good price.
Declutter your house (internally as well as externally)
Identify the problem areas
Handle any quick repairs
Deep clean
Add curb appeal as well as web appeal
Time your house sale right
Make sure your agent hires a professional photographer and writes a great listing description
Want to find out what home improvements will help you prepare your house for a sale, in just a few minutes and get the most value?
Read more: How much spend preparing house for sale
6. Market your home's selling points
Take advantage of the internet and social media for photographs and your property descriptions. According to the National Association of Realtors, most home buyers today find their home online.
Identify the selling points of your home. The next step is to choose the best descriptions to convey them. Let your agent put up quality photographs and an online virtual tour if possible.
7. Show your home
Keep in mind that furnished, occupied, or staged homes sell faster than vacant homes. Get more showings through appointments — but make these flexible. For instance, some buyers may want to see your house on weeknights after work and some during the weekend. Be as accommodating as possible.
When you prepare for an open house, be sure to ask for buyer's feedback. And then adjust your house price, it's condition, or your marketing campaign accordingly.
8. Receive purchase offers and be prepared to negotiate
If your house is priced right, and is backed up by neighborhood comp sales, you will receive multiple offers within a short span from potential buyers. Begin the process by negotiating and making a counteroffer that's contingent on you buying a new home.
Read more: Contingent house listings
9. Weigh your taxation
There is some good news for home sellers. If the property is your primary home, and you've lived here for two out of the last five years, then you wouldn't have to pay taxes on any profit up to $250,000. This amount may increase to $500,000 for married couples.
If the profit exceeds the said amount, you will have to report it to the IRS as capital gain.
10. Keep all the necessary paperwork ready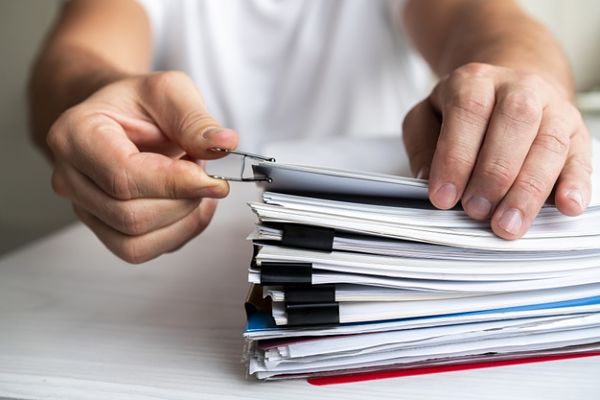 There's a lot of paperwork involved in a home sale. You must organize your papers to expedite the process. Here are some documents you'll need for selling your house:
The original purchase contract of your house
Property survey
Certificate of occupancy
Certificates of compliance with local building codes
Mortgage documents
Records of tax returns
Appraisal/home inspection from your home purchase
11. Open escrow and order title
Your transaction coordinator or listing agent will arrange for an open escrow and a title policy for you. Select a date to close based on your home buyer's loan or any other type of financing.
Remember to ask for a receipt for your buyer's earnest money deposit as well as option fees, if paid.
12. Schedule a home appraisal
Ask your agent for a home appraisal checklist and prepare your home accordingly. Don't forget the attic, basement, roof, and even sewer inspection. You will not be entitled to a copy of the appraisal unless it's a serious pest infestation in which case, it will become a matter of public record.
Be prepared for the final walk-through with the buyer before the closing date. Be sure to ask your agent or attorney about your rights regarding your appraisal contingency. This is critical, especially if the buyer decides to cancel the contract after looking at the appraisal.
Read more: Reasons closing could be delayed
13. Arrange for seller disclosures
If you're aware of any serious problems with your property, including a lead-based paint job, you must disclose them beforehand through a seller's disclosure. Also, your title company must provide the prospective buyer with the Covenants, Conditions & Restrictions aka CC&Rs for your homeowner's association or neighborhood rules.
14. Negotiate buyer's requests for any repair work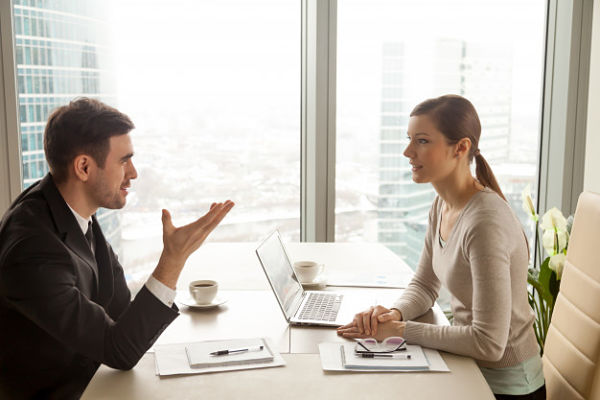 Although the buyer will insist upon additional repair work, you don't have to accept all the requests. Sometimes, a buyer might accept a closing cost credit in lieu of an actual repair. That is to say, you may lower the sales price so that the buyer can make the repairs on their own after assuming house ownership.
15. Ask the home buyer to release contingencies
This is the time you ask the buyer to release any contingencies in their contract. They have to affirm that all the issues have been resolved. In some states, they are obligated to provide a contingency release only if you, as a seller, demand it. In other states, it might be a necessity — giving you the right to even cancel the contract in its absence.
Read more: Rent back agreement
16. Sign the title and escrow documents
If you haven't signed the escrow already (some states necessitate the signing shortly after opening escrow), you'll sign the documents nearer to closing. Most probably, everyone — buyer, seller, your agent, buyer's agent — will sit around the table and seal the deal. Do ask your agent about the norm in your area. And, yes, remember to bring a valid photo ID.
17. Finally, close the escrow
Once you sign the final paperwork, you will have to hand over your house keys. Now, the property deed, reconveyance, as well as deed of trust will be registered in the public record.
The sale proceeds will be wired to your bank account. This amount will exclude the agent commissions, repair credits, and other relevant fees.
Quick takeaways
We understand that selling your home can be emotional as well as stressful for you, especially for first-time home sellers. Apart from the fact that your house is your biggest investment, you also have an emotional connect to it.
But once you decide to put it up on the market, you need to navigate the process confidently. We hope these steps to sell your house will make your home sale a lot easy.
Read more: Home Selling Mistakes You Must Avoid
Steps to Selling Your House: Listing to Closing
was last modified:
September 19th, 2022
by
Recommended