16 Best Tricks and Tips for Selling Your House
Planning to sell your house? Well, it's a gargantuan task in itself — entailing much more than planting a 'For Sale' sign in your yard! You need to prepare your home for sale. And, we have just the trade secrets and tips for selling your house. Give your home an enviable look and add upgrades that bring it closer to someone's idea of the perfect house!
For most, home buying is an emotional journey. Buyers are willing to pay top dollars for a property that they can connect with, where they can imagine themselves living — and can think happily as their future home!
For the home seller, their goal is to be able to sell their home quickly, and for a large profit. After all, home is often their largest financial asset. Well, it takes more than luck to make it happen.
You need careful planning and thoughtful execution of certain home improvement projects in order to attract the most motivated potential buyers. And, convince them to pull out their checkbooks!
Keep in mind that well-planned cosmetic changes to your house will help it make a great impression on a buyer — and favorably help to clinch the deal. Truth be told, you want to show your home at its best.
Once you decide to list your home, you do have enough time on your hand. According to Realtor.com, the national average time a house is on the market is about 58 to 66 days. That gives you ample time to get it ready to sell.
But, how do you prioritize those remodeling projects based on their value-adding abilities? And, don't waste time and effort on those that do not add any value?
So, what home improvements should be done before selling your house?
Sell your house faster and for the best price by getting customized recommendations within your budget.
Find out what home improvements will help you prepare your house for a sale in just a few minutes and get the most value!
We present our new Prepare my House for Sale Tool!
This unique tool will tell you exactly which upgrades to invest in, even setting a budget for you to get them done. Additionally, it recommends professional contractors or home financing loan options if you need one. Simply put, it makes the home selling process a lot less stressful!
Best tips for getting your home in ready-to-sell shape
Preparing your home for a sale in a planned way will keep you on the right track toward successful open houses and help you close a profitable deal. Here are some of these useful tips for you.
1. Research your local real estate market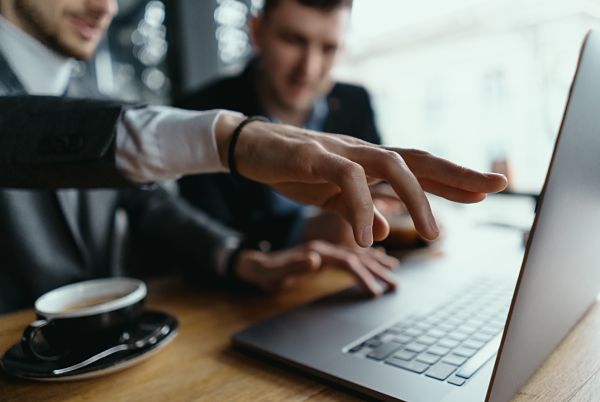 The first step is to take a look at comparable property sales in your neighborhood. Especially houses that have similar square footage and features. Neighborhood comps have a great deal of bearing on your listing price. Take assistance from a real estate agent in carrying out these comparisons and determine a listing price for your house.
Read more: How to find the best real estate agent
2. Assess the condition of your property
You need to understand the condition of your home — in an unbiased way. Give it a once-over. Apart from enabling you to match it to comparable properties in your area, it gives you an opportunity to fix your house before listing. You can even opt for a pre-listing home inspection — allowing you to discover potential issues and addressing them at the earliest.
3. List your house for the right price and at the right time
This might sound a bit crazy but once you find out your home's worth, it's a good idea to ask for fifteen to twenty percent less. The reason is that you will get bids from multiple buyers and the asking price will seem quite lucrative. And, no buyer wants a good deal to slip away. They will surely bid it back up to its worth.
As far as the best time to sell your house is concerned, experts believe that the early part of spring through early summer is great for sale listings.
4. Improve your curb appeal for a fantastic first impression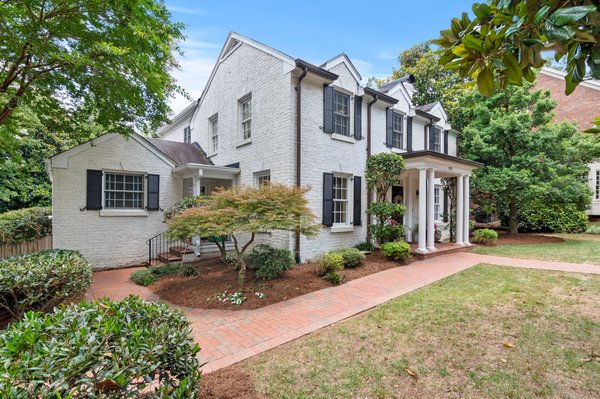 Whether you like it or not, buyers will judge your house. Even before they walk through the front door! Let your house's facade, as well as curb appeal, make them feel welcome and safe.
It's a good idea to invest in some inexpensive upgrades, such as beautiful light fixtures, a new mailbox, and landscaping with colorful flowers.
Did you know experts believe that for the money you put into your home's curb appeal, you can expect a 100 percent return?
5. Invest in good lighting
No one likes a dark and dingy house. Period. You need to maximize the lights in your home. Right from letting in natural light through clean windows to high watt light bulbs — you need to do whatever it takes to impress your potential buyers. When it's time to show your house, make sure all light fixtures and lamps are turned on and there are no burnt out light bulbs.
6. Call a handyman and complete all repair work
Ensure that anything that needs to be fixed is repaired before listing your home. It could be the faulty hardware, leaky faucets, cracked walls, broken toilets, nonfunctional appliances, or even squeaky doors. Let your buyers think that your home has been well taken care of.
7. Paint the walls for a fresh look
We know you've loved having those bright orange and yellow walls but it's time to paint over them with neutral colors. Try white, light gray, or beige. Apart from the fact that these wall colors make your home appear bigger and brighter, they have a higher buyer appeal.
Adding a fresh coat of paint will also help cover any imperfections and give your home a new look.
8. Update your kitchen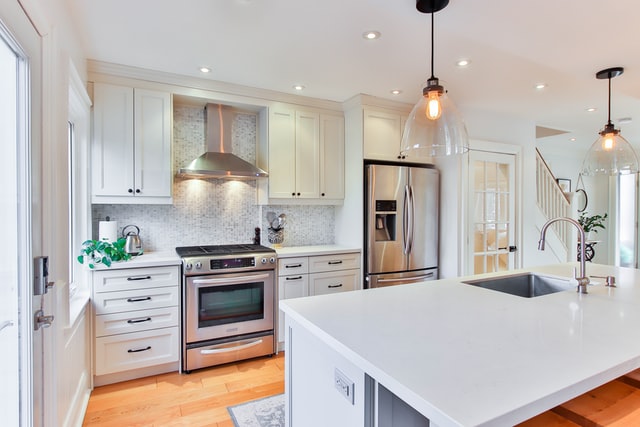 Your kitchen has perhaps been the most important room in your house. Chances are, the cooking space will be important to the new owner too. Giving it an uplift will not just improve its looks but also its functionality.
Even though kitchen renovations are one of the most expensive projects, they yield up to eighty-five percent return!
Inversely, a dated kitchen could knock a huge chunk off of your asking price. If you're looking for the fastest and the most inexpensive upgrades, consider repainting kitchen cabinets and updating hardware.
9. Clean your carpets
If you have carpets in your home, don't forget to give them a deep clean before you show your house. Especially if you have wall-to-wall carpeting. Dirty carpets are a big no-no for home buyers. Rent a carpet cleaning machine or hire professionals and get to work. The results will speak for themselves.
10. Clean some more
Once you've listed your home, make sure your house is sparkling clean at all times. Remember to keep your bathrooms and kitchen impeccable, clean the dishes, mop the floors, clean the drapes, wash the windows, and make your bed.
First impressions mean a lot. Ensure that your house is in a pristine condition and makes a favorable one. There should be no foul smells, dirty floors, or dusty surfaces. Your house should smell like a home!
11. Depersonalize and declutter your house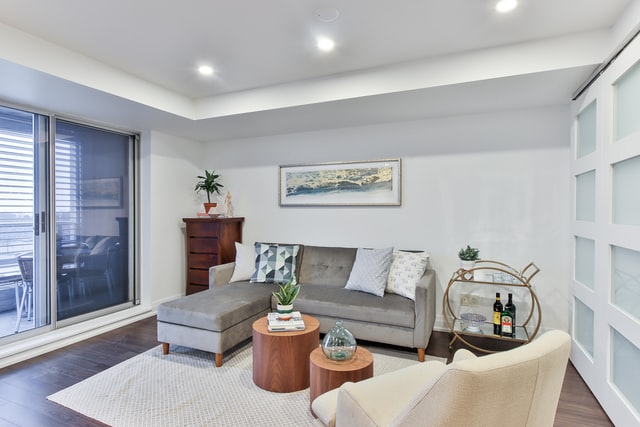 Give potential buyers a blank slate to work on. Remove all family photos, personal collections, travel memoirs, and keepsakes. Especially polarizing items such as political or religious artifacts. The buyer should be able to imagine a life there, with their belongings.
If you have too much stuff, consider getting rid of one-third of it. Rent a temporary storage unit if you have to. Stash away your extra things before staging and showing your home.
Once you've got things under control, neatly organize your closets and cabinets to highlight your home's storage space.
12. Live somewhere else if possible
Your absence will be the ultimate depersonalization required for a home selling. If it's feasible, stay off your property. Give buyers the freedom to inspect the rooms, open closets, and ask the realtor questions without feeling hesitant.
So, before a showing, open the windows, turn on all the lights, and stay out!
13. Keep the pets out during showtime
We understand that your furry buddy means the world to you but not everyone's an animal lover. You simply can't take a chance with a bowling dog or a smelly cat, and all the animal hair!
Make sure you keep your pets out or in a pet hostel for the open house sessions. Ideally, a potential buyer shouldn't even be able to tell if you have a pet while looking at your home.
Read more: Keep your home pet safe
14. Add special touches to amp your home decor
Don't give the tiny details a miss. Decorate your home with fresh flowers, accent pillows, and a new welcome mat. These thoughtful touches appeal to buyers. You don't have to go all out. Just a few cosmetic changes to make your living space feel more like home.
15. Hire a professional photographer for online listing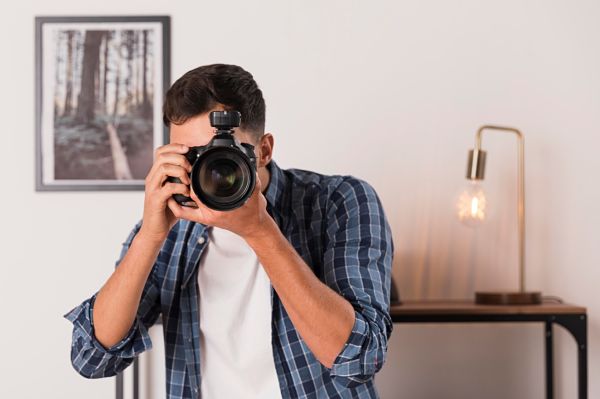 In today's age of the internet, social media, and online real estate sites, buyers have the luxury of looking at the virtual image of your house first before they shortlist it. Most buyers are attracted by beautiful, high-quality photos of your staged house.
It's a good idea to hire a professional photography company for the images. They'll know which pictures, angles sell the best. Let the first impression of your home be a lasting one.
16. Get a staging expert
Staging a home can indeed help it sell faster and for more than expected. The idea behind staging is to give your home an inexpensive facelift — enhancing its appeal. It shows home buyers the true potential of your property and helps you make a great sale.
Read more: What can a realtor say about neighborhood
16 Best Tricks and Tips for Selling Your House
was last modified:
January 22nd, 2023
by
Recommended