When it comes to designing or decorating your bedroom, there are several factors to consider — purchasing the right furniture pieces, deciding on the color scheme, and selecting the perfect art decor. However, certain errors, however small they may be, can dramatically change the appearance of your room. But the good news is that you can easily avoid them. Now, if you wish to renovate your bedroom or update it, check out our catalog of the most common bedroom interior design mistakes usually made by homeowners. We have also explained how to fix them; that too without adding much to your estimated bedroom remodel cost. Read on!
Too much clutter
A bedroom should make you feel relaxed and calm. Therefore, avoid too much clutter. Remove unnecessary items and pick furniture that's scaled according to the dimensions of your room. Opt for a good storage space such as an adequate closet. Place small items in containers and trays. These simple measures shall help you in keeping your bedroom neat, tidy, and organized.
Read more: 10 Simple Steps To Achieve A Dream Closet
Color mismatch
The whole idea of a balanced color palette means usage of proper shades throughout the room. Of course, you can opt for contrasts. But if go overboard with bolds and brights, you might end up owning a bedroom that's just too overwhelming for the eyes. It's not recommended to have interiors with a single color scheme and neither is it advisable to have too many variations. Seek a middle ground. If you find this difficult, choose a dual-color tone and paint the interiors in different shades of these two primary colors. If you still have doubts, consult with professionals and seek their advice.
Read more: Room Divider Ideas to Turn One Room into Two
Bed height too low
Did you know that your bed height actually matters? The depth of your bed frame, along with the mattress thickness, should reach at least up to your knees. Proper height not only contributes to your comfort but also forms an important aspect of overall looks, functionality, and aesthetics. Its height should be such so that you don't strain your legs while getting down from bed every morning. And neither should it be so high, that you have to scramble your way up every night!
Take a look at our guide on smart small bedroom furniture arrangement hacks
Absence of a proper rug
One of the common bedroom design mistakes that we often come across in the most stylish homes, is the absence of a proper rug. A soft landing beside or at the end of the bed is necessary for a cozy ground cover. When you don't have a rug, your whole room exudes an empty aura. Therefore, invest in a proper area rug, with the apt design specifications, which goes with the rest of your interiors.
Read more: How Can I Transform A Simple Bedroom Into A Suite?
Not investing in proper lighting
A bedroom which is too dark or too bright is never a good design idea. Hence, ensure that your bedroom lighting has variety, with different options. A combination of task and ambient illumination is the perfect amalgamation. Check the key functional spots and install proper task lights; for example, on your bedside table. Also, consider adjustable lighting which can be dimmed or brightened as per your requirements.
Take a look at these bedroom accessories ideas to get under $150
Too much of minimalism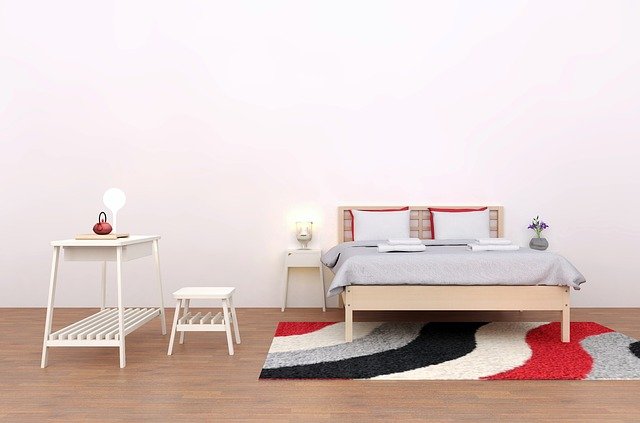 If your idea of sophistication is neatness, minimalism, and organization, then remember, too many empty spaces can make it look cold and uninviting. Huge uncovered walls and flooring can make your interior look like it is swimming in space. Therefore, add some warmth. Bring in some furniture (not too many chairs and tables), but a plush sofa or a couch to lend some coziness. Go for a few throw pillows, personal artifacts, and some wall art. Yes, avoid clutter. However, attempt toward lending it a warm, inviting feel.
Traditional vs Contemporary Bedroom: What's Your Style? Take a look at our guide!
Not considering scale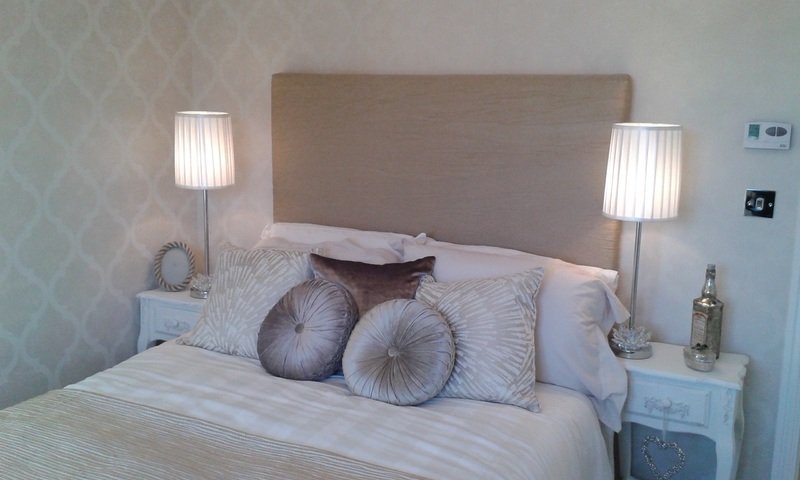 When you furnish your bedroom, spend some time in selecting pieces that match its scale and dimensions. For example, one of the most common bedroom interior design mistakes is to place an oversized bed inside a small space. This not only takes up the required walking area but also gives a packed, suffocating appearance to your room. Again, placing all the furniture at one corner or going for a very small bed within a huge room, makes it seem like the rest of the space is bare and bland.
How to Make the Most Out of Your Four Poster Beds?
Less variation in furniture
Nowadays, you get several options to purchase full furniture set combos — including everything — from the bed, side table, and cupboard to a dresser and even mirrors. But we would simply not recommend you to go for this combination. Why? Because such combinations make your bedroom too matchy, not to mention monotonous. It removes personality by not breaking up space. Therefore, consider assembling, rather than buying all in one go. For example, pick up a bed and pair it with matching nightstands. Your bedroom should exude proper balance; but it should also display different types of furniture in complementing (not 100% matching) tones, finishes, and styles.
Read more: Things You Should Know Before You Hire an Interior Designer
Final take
Above, we have outlined some of the most frequent bedroom interior design mistakes that we come across regularly. However, the good news is that they are all quite easy to fix. You just need a little bit of creativity, coupled with research and know-how of the latest design trends. That's all! And you can own the bedroom of your dreams.
Read more: Practical Design Ideas For A Relaxing Bedroom
Common Bedroom Interior Design Mistakes That You Can Avoid
was last modified:
May 24th, 2022
by
Recommended